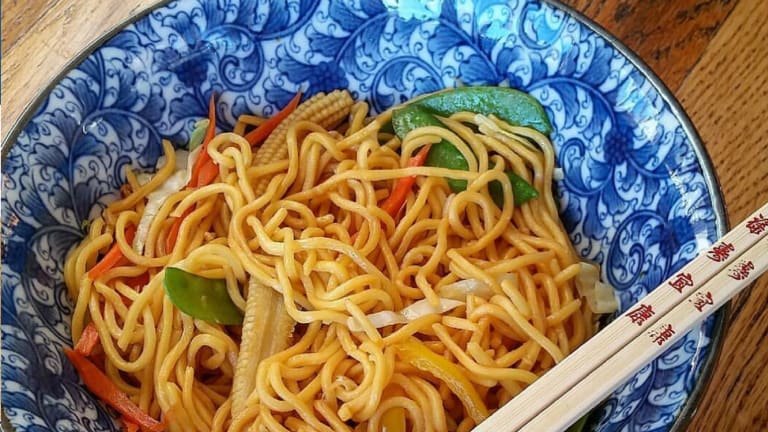 Clear Out the Fridge! Yummy Dishes to Repurpose Leftover Produce
Every month JOY of KOSHER brings you the latest in cooking trends and delicious foods, straight from in NY. A personal chef and caterer, Naomi loves bringing people together with good food!
WHAT'S COOKING IN NAOMI'S KITCHEN?
Some recipes only call for half a cup of this and a few tablespoons of that, especially for fresh herbs and produce. What do we do with the leftover ingredients? Instead of throwing away fresh good quality foods, we can combine them together with other ingredients and create dishes everyone will love.   
So, instead of playing Chopped in our kitchens, fighting the clock trying to use up the leftovers in our fridge, let's be resourceful! These recipes are great because they're easy to prepare and the ingredients are interchangeable. A veggie lo mein or bean salad are fancy and quick ways to reuse any combination of leftover vegetables you have and they'll come out delicious every time.
This colorful vegetable lo mein is a yummy way to use up produce in the fridge, combined with egg noodles and a savory sauce based on Asian ingredients that are already in your pantry.  
MORE: The Best Crowd Please Vegan Appetizers
Black beans are combined with chopped veggies and a simple dressing for this filling salad.
MORE: You Gotta Serve These at Your Next Party
Chop up some veggies and combine with Israeli orzo to make a lemony salad, served cold.  
MORE: Vegging Out with Baked Veggie Snacks
This quiche is low calorie, with mostly egg whites, and lots of healthy sauteed veggies. Plus, the mini size is the perfect portion.
MORE: You Have to Experience These Rich and Savory Tatins
In my many years spent in the kitchen I have found that tomato paste is something we always leftover in the fridge. Here's a quick marinara recipe to make from tomato paste that will store up to 6 weeks in a jar in the fridge.    
Stay tuned for more recipes from Naomi's Kitchen...
Want stories like this delivered right to your inbox? Sign up now for our *free* JOY of KOSHER Newsletter.