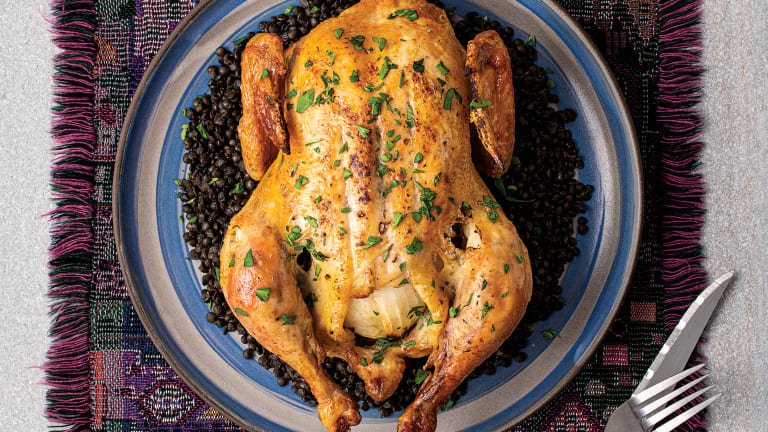 Cookbook Spotlight: Modern Kosher
Kosher food is always evolving as we can see even on this website over 10 years. We apply the laws of kashrut to the best available ingredients and flavors, whatever the style and wherever the place. That's how most classic kosher recipes were originally created, and it is how new recipes can be, should be, and are created every day. That is why we love all the new cookbooks showcasing new, incredible, modern kosher recipes.  
Award-winning food writer Michael Aaron Gardiner shows us how delicious new kosher recipes can be in his new cookbook, Modern Kosher: Global Flavors, New Traditions.  
Long before the chef-driven mashups that are the current trend, Jews have been cooking fusion for a very long time. As they traveled, willingly or otherwise, throughout the world, they carried with them their dietary laws. Forced to adapt the application of those laws to the local ingredients available in these new lands, they engaged in a fertile exchange of culinary ideas with their hosts. 
For example, one of Poland's national dishes, gołąbki (stuffed cabbage rolls) is likely derived from holishkes, a dish prepared by their Jewish neighbors.  In Modern Kosher, Michael takes the traditional recipe and fuses it with the iconic Israeli dish Jerusalem Mixed Grill—Holishkes of Jerusalem Mixed Grill and Jasmine Rice is "Israel on a plate," raves Gardiner. 
This dynamic, inspiring cookbook is divided into three parts: large and small plates of culturally Jewish recipes from Ashkenazi, Sephardic, and contemporary Israeli traditions and we get a sneak peek of a few recipes you can start using today!
Now vegetarians and kosher people can make carbonara, a dish traditionally made with pork.  The sub of sun-dried tomatoes is just genius in this modern dish. 
TURKEY SHAWARMA WITH GARLIC AND HERB TAHINI AND PICKLED RED CABBAGE
We love shawarma flavors on everything and it is just perfect on a turkey breast loaf, this one might come in handy for a holiday meal this year.
ROAST CHICKEN WITH SCHMALTZ AND LE PUY LENTILS
The perfect roast chicken for 2, your new favorite meal. 
Now time to pick up your copy of Modern Kosher: Global Flavors, New Traditions on Amazon.