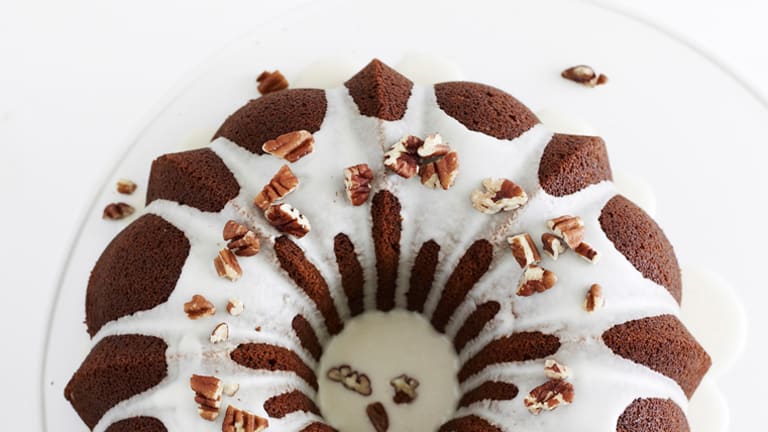 Cooking with Joy: Carrot Honey Cake
Our 6 year old LOVES honey, so having honey in cake form was something he was looking forward to! I also liked that I was sneaking carrot into it. Just a little something to help me feel better about giving my kids cake. I wasn't so excited about using 3 different bowls for this recipe, but I have the greatest dishwasher in the world (thanks Hubs). 
This is not your Bubby's Rosh Hoshanah Honey loaf! Combining all of the spices with the honey and carrot..... the batter smelled amazing!! My kids were begging me for a taste. I know its not the safest practice ever, but I let them lick the spoon. They loved it!
I ended up needing to use 3 smaller loaf pans, since that's what I had in the house. I had to adjust the cooking times, which is always a little nerve racking. Baking is like being a chemist. every factor has to be measured and work in the right order. Luckily I timed things correctly. The cakes came out moist and fluffy! They were a big hit with my extended family. I didn't end up making the glaze, the cake was so great on it's own, I didn't think it was missing anything. Definitely planning to make this again for yom tov.
Note: This blog series, Cooking With Joy, is meant to be a companion to the Joy of Kosher with Jamie Geller cookbook. Most of the full recipes are only available in the cookbook.