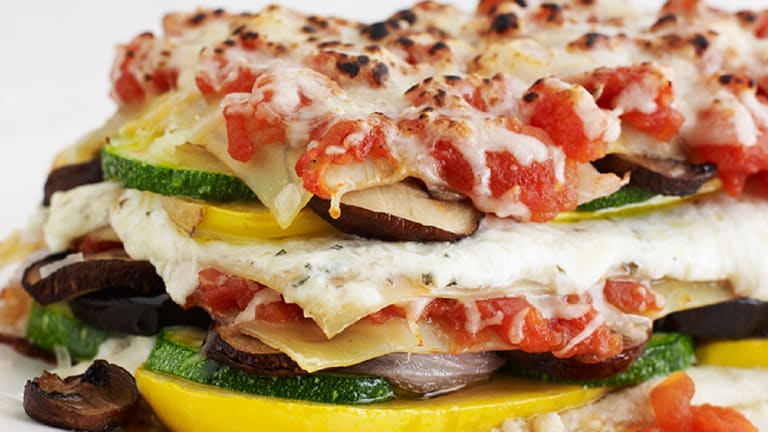 Cooking with Joy: Summer Squash Lasagna
The great Fontina hunt of 2015!
It took some time to find Fontina cheese, but it is one of the main ingredients in this recipe, and I really wanted to get the flavor just right.
The best part about this recipe for me was getting to roast the squash. I ate most of it right off the baking sheet once it came out of the oven. Luckily I was able to hold myself back and save some for the actual lasagna.
I prepped a few days in advance. I made it for a Yom Tov meal so I prepped it, and froze it raw. The dish was very dense—it probably weighed about 6 lbs when I put it in the freezer!
About 2 hours before the meal, I popped it into the oven and it came out fresh and delicious.
Roasted Summer Squash Lasagna, page 241 
DRESS IT UP Roasted Vegetable Summer Lasagna 
When I told our 7 year old that we were having lasagna, his first thought was "cats like lasagna" (I guess he is watching too much Garfield).
The prep took some time, but  it wasn't hard. The outcome was totally worth it. The recipe made so much—  I cut 12 generous slices, and we had leftovers for a week. I served it with garlic bread and a green salad. Everyone thoroughly enjoyed this meal!
Note: This blog series, Cooking With Joy, is meant to be a companion to the Joy of Kosher with Jamie Geller cookbook. Most of the full recipes are only available in the cookbook.