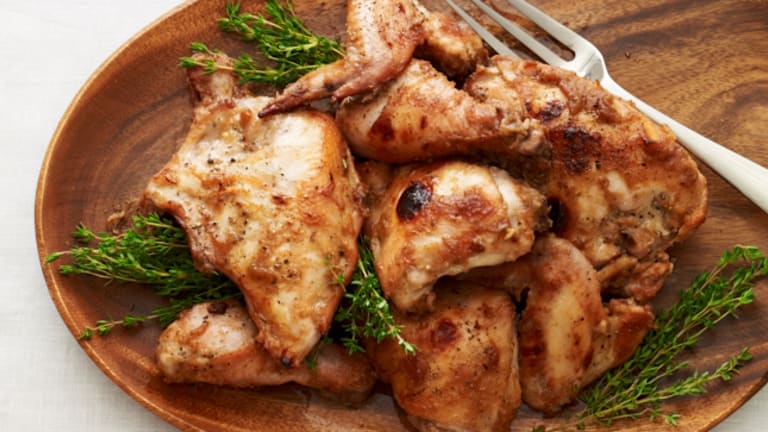 Date Glazed Roast Chicken: Review
You have to make a feast to serve all of your Rosh Hashanah and/or Shabbat guests. You want it to be good. No, more than good. What you really want is for it to be great; something each guest will remember. Something they will taste every time they reflect on that meal, you know, the one you cooked. You know your going to make some chicken dish, a few sides, and probably a handful of other amazing tasting goodies. But your chicken dish, you always lean on good 'ole faithful. I mean nothing wrong with it right?!?!? But if you are looking for a WOW! What a dish! factor then you NEED to try this dish.
I would be remiss to say that this Date Glazed Roast Chicken is a bit unique. It's got sweet. It's got salty. It's got a crazy-good spice combo. It's even got a little bit of crispy! What. Is. Not. To. LOVE??!?!?!?!?!?!?!!!?
You will have to pull out your food processor out for this - so worth it!!! I'm not even sure I could find a fault in this recipe except that you will have to make a double batch!!! Yes, it's that good. I did try out using chicken breast since I had seen some questions concerning their use - works GREAT! My dates were a bit hard to peel but they were not super fresh so you all should be fine as long as you get plump, fresh ones!
I love that with this recipe all you do is soak the dates, peel, throw everything minus the chicken into the food processor (you could also use a strong blender for this) blend till smooth. Smother the chicken in the sauce, and bam - done - ready to cook and make your house smell amazing! And not to mention have something amazing to eat in the end.
All the best!