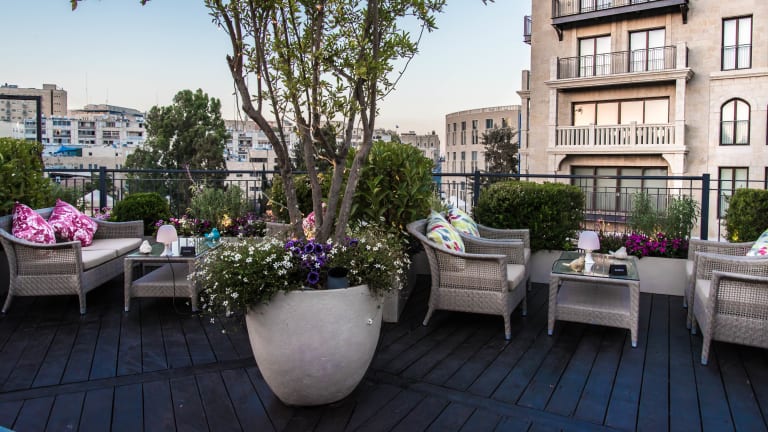 Explore Jerusalem This Summer with Waldorf Astoria Jerusalem

Waldorf Astoria Jerusalem is launching a unique package that will provide you with a cultural experience of Jerusalem! 
Book your reservation and enjoy an unforgettable and luxurious family vacation and enjoy True Waldorf Service. 
Guests staying at the hotel between July 9 - September 30: Enjoy complimentary tickets to The Israel Museum or The Jerusalem Biblical Zoo, for a reservation of two nights. For a reservation of three nights or more, enjoy complimentary tickets to BOTH!
This is a welcoming invitation to explore Jerusalem during the beautiful months of the Israeli summer. Indulge in the city's majestic breeze and tour the hidden alleys and streets so full of history. 
Waldorf Astoria is wonderfully located in the heart of Jerusalem and in close proximity to the Old City and the most ancient and fascinating neighborhoods it has to offer. 
The variety of rooms will allow the professional staff to offer and create a tailor-made holiday for you and your close ones, according to your individual needs. 
The hotel's family plan will treat you to a special price and ensure no family member is left out! To learn more and book your package please visit the Waldorf Astoria Jerusalem website. 
MORE: Behind the Scenes with Jamie Geller at The Waldorf Astoria Jerusalem
The Israel Museum is the largest cultural institution in Israel, ranking among the world's leading art and archaeology museums. 
The Jerusalem Biblical Zoo, stretching across almost 100 acres, is ranked year after year as one of the top tourist sites in Israel, attracting over 750,000 visitors annually. 
We are looking forward to having you with us this summer!