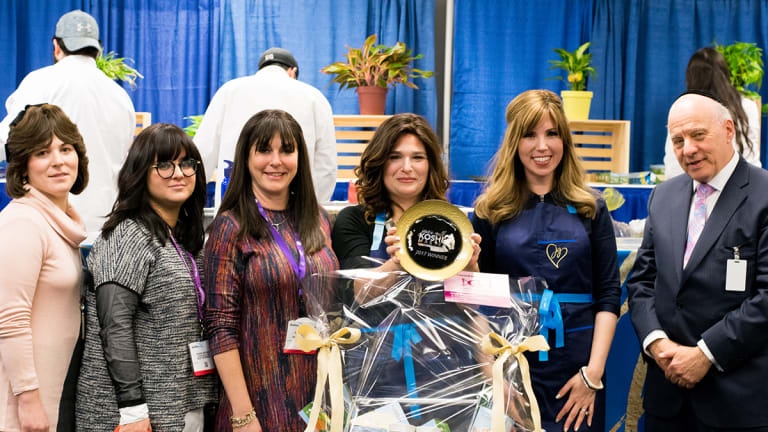 Meet the Newly Crowned Kosher Master + Her Winning Recipe
Jamie Geller's Kosher Master's competition has become THE highlight at the annual Kosherfest trade show. This year's winner, Reena Goldberger is an event planner extraordinaire and mom of four, who hails from Miami Beach, Fl. Reena brought some Latin flare and a unique artistic touch to the competition. She won a $500 AmEx gift card and a HUUUGE basket of products (plus chocolate!) from Palisades Kosher Parchment Paper. She will also be featured throughout this year on the site.
I caught up with Reena to obtain her secret (& winning) recipe, learn some Chanukah party tips & tricks (she is a party planner after all) and hear a bit more about her. 
What motivated you to enter the Kosher Masters Competition?
I saw the ad on my birthday and decided it was time to push myself to do something a bit outside my comfort zone. I plan high-end, unique events for a living and I love cooking and creating food that looks beautiful too. 
What was your strategy going in to the competition?
I really didn't want to prepare what I was going to cook because I didn't want to get stuck on a single idea. 
What was the actual competition like? 
I felt like I was running out of time. The entire time, I kept on moving and cooking but felt as if I was never going to make it.
The challenge was to create two dishes using pantry ingredients & parchment paper. What did you create?
I served salmon ceviche, which I layered in a parchment paper cup, with guacamole on top and flipped it over on to the plate. I added a spicy aioli smear and topped the ceviche with a fennel and pumpkin seed brittle that was made using parchment paper as well.
For my second dish, I used the parchment paper bags as inspiration to do a street food theme. I fried chicken strips with cumin seeds, salt, pepper and red pepper slices and made a red pepper sauce that I served with tahini and honey. I served the chicken in the parchment paper bags.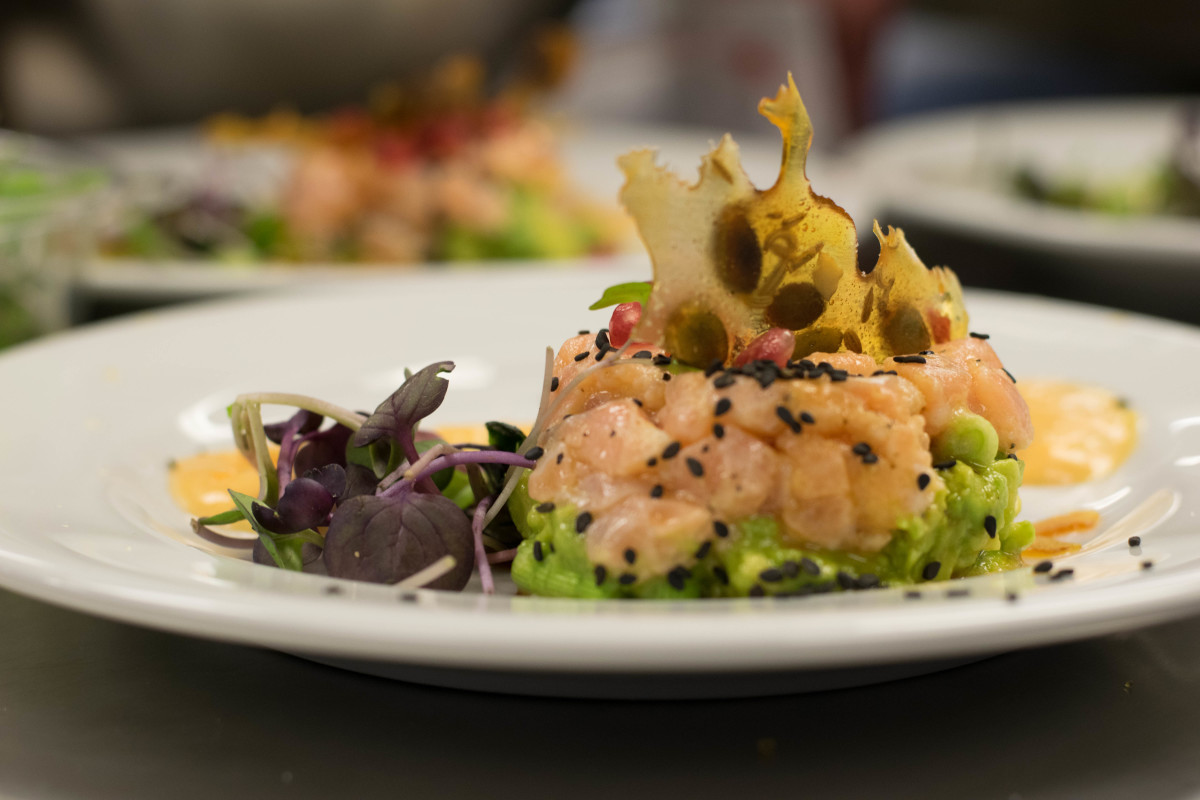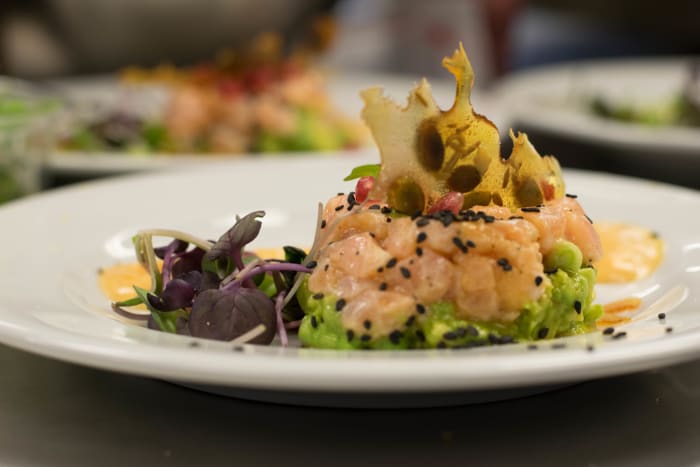 You managed to impress some tough judges with your food. Your ceviche and pumpkin brittle was the best they've EVER had! What is your culinary background?
Like any good Jewish family, mine revolves around the kitchen and food. My parents are Cuban, so in our home it was all about Jewish holidays and weekly Shabbat meals, with a Latin twist.
I really learned how to cook once I got married. My husband was my guinea pig. Growing up my mom didn't let me into the kitchen. She always used to say…"you'll have plenty of time for that later on in life."
As a party planner, can you share any Chanukah party tips & tricks?
I love personalizing my events. I actually did a l'chaim, an engagement party, on Chanukah. We made chocolate Chanukah gelt cookies with personalized names of the bride and groom on the foil. Personalized cookies are always a fun party addition. Another great idea is a latke bar with different toppings. You can follow me on Instagram to get an inside look at the parties I create.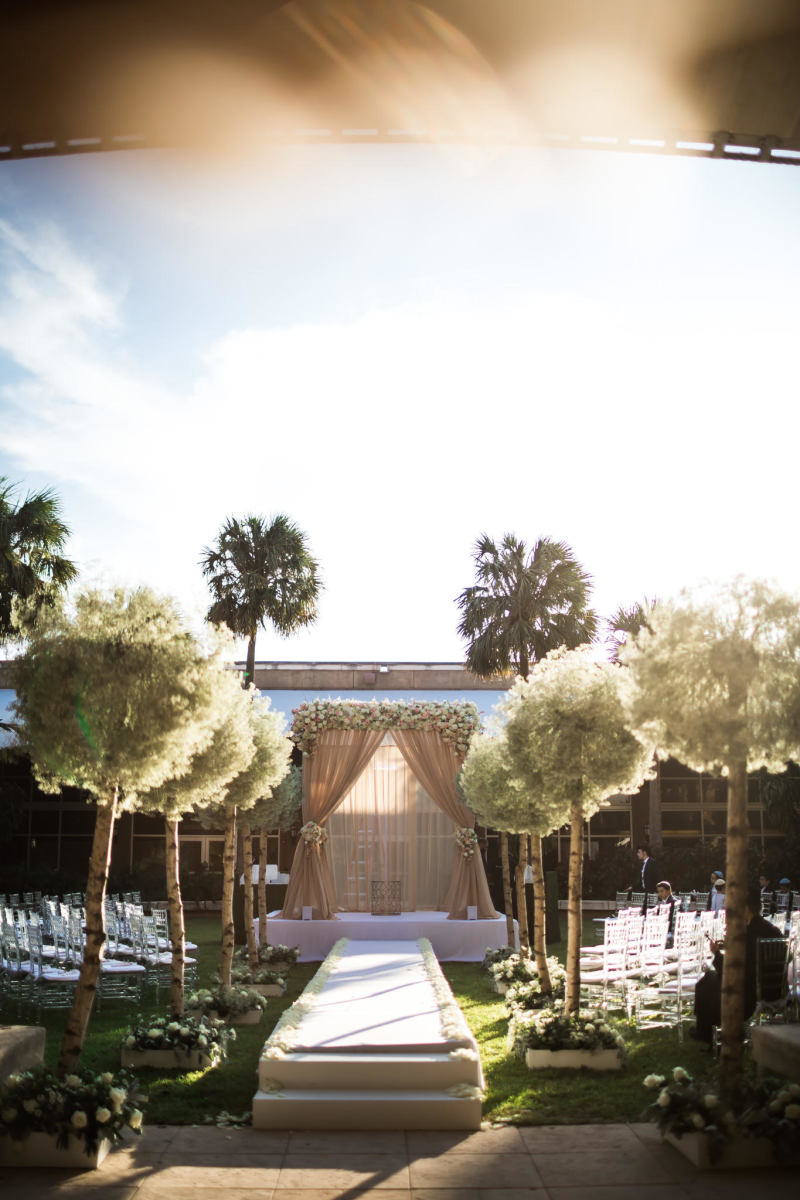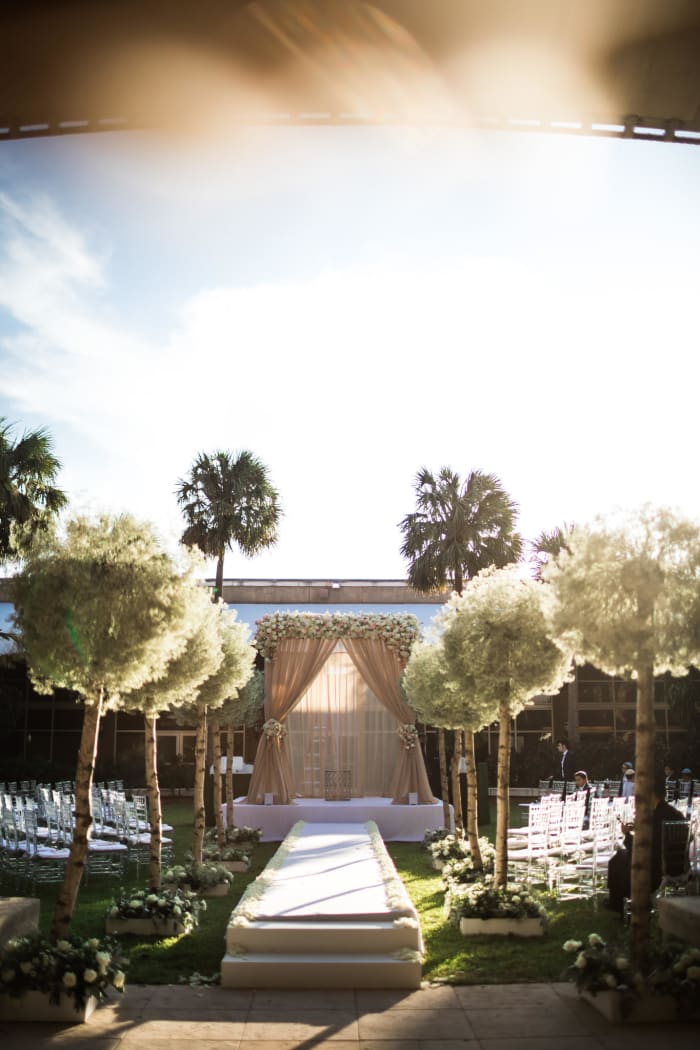 What is your favorite latke topping?
Seared tuna with a chive aioli
What tips would you give people if they want to make a latke bar?
Divide your bar into categories of texture and flavor. Make sure to have something creamy, like an aioli, chutney or pesto. Have some type of crunch, like sesame seeds or scallions and set up a protein like tuna, salmon or cheese. Line everything up in similar shaped trays in the same color. 
What was the most exciting part of the competition?
It was exciting to meet Jamie who was so sweet and nice and made me feel so welcome and a part of the family. It was also my first time at Kosherfest. Was amazing to try new products, like flavored cold brew with orange juice and Pelleh duck rillettes. As a party planner, I really enjoyed the behind the scenes look at how products are made and how booths were set up. 
GET THE WINNING FENNEL PUMPKIN SEED BRITTLE RECIPE