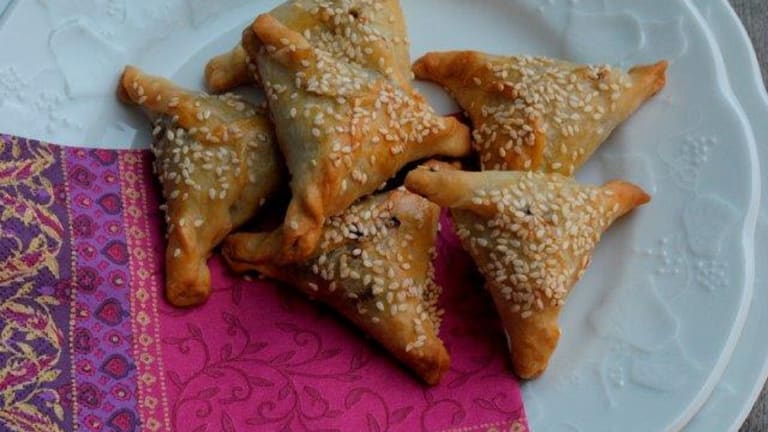 Joy of Israel: The Best Borekas in Jerusalem
WHERE CAN YOU GET THE BEST BOREKAS IN JERUSALEM?
We asked our loyal readers to help us find the best versions of everything Israel has to offer. We asked the people of Israel. We asked our friends. We asked tour guides. We asked foodies... And now the results are in!
Scroll down for recipes you can try at home...
Be the first to know! Follow our weekly #JOYofISRAEL updates on FacebookandInstagram.
MORE: The Best Hummus in Jerusalem
THE BEST BOREKAS IN JERUSALEM
READER'S CHOICE WINNER:
Borekas Ramle (44 Agripas St., Machane Yehuda, Nachalot)
"Out of all the borekas, these handmade Turkish-style borekas are one of a kind. The fillings are all made by hand. You need to get the whole package, just ask for Borekas Hakol with an egg, spicy sauce, the works. Don't miss the fresh lemonade." -Yehuda Jacobs, TheIsraeliFoodie
"My husband swears by Bourekas Ramle on Agripas." -Bahtya Minkin
"Best pizza borekas are at Marzipan, but traditional ones are best at Ramle." -Amanda Elkohen
"Ramle on Agripas is by far the best I have had in Israel." -Mordechai Kamenetsky
MORE: Make Your Own Authentic Borekas
SECOND PLACE: 
Borekas Ima (17 Rivka St., Talpiot)
" Best borekas at Borekas Ema on Rivkah in Talpiot. I love the potato ones in the morning and ones with half of a hardboiled egg in them. Yum!" -Bryna Lee Levin Jacobson
"Another vote for Borekas Ema in Talpiot...the best potato borekas..the spinach and cheese are also yum." -Karyn Stiefel Blass
"Hot, cheesy and delicious!" -Dianne Feldman Cohen
RUNNERS UP...
Marzipan Bakery (44 Agripas St., Machane Yehuda, Nachalot)
" Marzipan, the bakery you dream about every time you leave the City of Gold! - Miriam Lottner, Foodie and Reveal Cards founder
Neeman Bakery (various branches)
"Neeman has amazing cheese borekas!" -Sarie Avrahami Maafe
Berman Bakery (42 Agripas St., Machane Yehuda, Nachalot)
"I love the mushroom borekas at the Berman Bakery on Agripas. They are best when they are still hot out of the oven. The pesto borekas are pretty great there also." -Chavi Fisher Katz
 MORE: 4 Israeli Desserts Inspired by the Shuk
If you can't come to Jerusalem, don't worry, we've got you covered! Here are our best boreka recipes....Enjoy!  
Don't miss out on the best, JOYofISRAEL.     
Want to know more about Israeli food? Check out the JOY of KOSHER Magazine, Israel Issue! Subscribe Now.
Want stories like this delivered right to your inbox? Sign up now for our *free* JOY of KOSHER Newsletter.