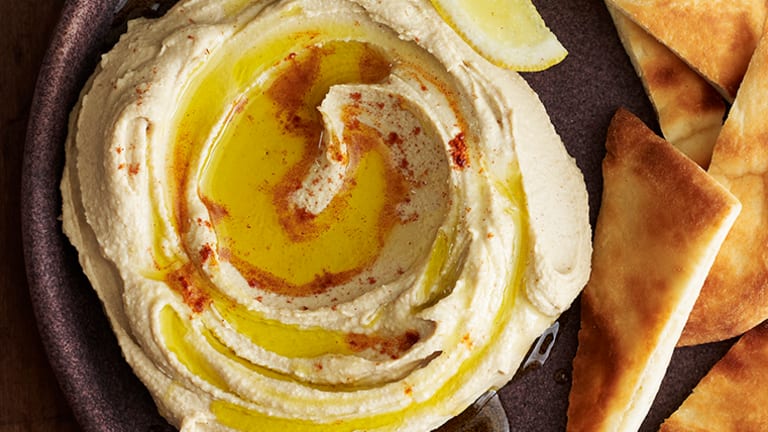 JOY OF ISRAEL: The Best Hummus In Jerusalem
WHERE CAN YOU GET THE BEST HUMMUS IN JERUSALEM?
We asked our loyal readers to help us find the best versions of everything Israel has to offer. We asked the people of Israel. We asked our friends. We asked tour guides. We asked foodies... And now the results are in! 
Scroll down for recipes you can try at home...
Be the first to know! Follow our weekly #JOYofISRAEL updates on Facebook andInstagram.
MORE: The Best Shakshuka in Jerusalem
THE BEST HUMMUS IN JERUSALEM
Reader's Choice Winner:
Pinati (Various Branches)
 "The Best! I Promise you! " Corrinne Burton
 "There is nothing better than their hummus." -Baruch Family
"Good flavor, good consistency, and a good aftertaste. You can tell it's homemade." -Dr. Salin Dahlben
MORE: Hummus- Israel's Hidden Treasures
Tie for Second Place: 
Ben-Sira Hummus (3 Ben Sira St.) 
"The Ben-Sira people cracked the formula of making great Hummus and until the last time I ate there several months ago succeeded in keeping it good as always. The place has expended since it was open, which demonstrates for me proof of concept." -Michael Weiss, founder of GoJerusalem.com
Azura (4 Ha'eshkol Street, Machane Yehuda Market)
"Azura. The best hummus in Jerusalem, hands down. The texture, flavor, the toppings and the fresh pita is what makes it the best in the city." -Yehuda Jacobs, TheIsraeliFoodie
MORE: Hummus Basar- How to Make Hummus With Meat
Runners Up:
Ta'ami (Downtown)
"A plate of their hummus topped with falafel is like heaven." -Miriam Lottner-, Foodie and Reveal Cards founder 
Hadar Geula (13 Malchi Yisrael)
WATCH: DIY Lemon Lover's Hummus
MORE: Everything is Better With Tahini
If you can't come to Jerusalem, don't worry, we've got you covered! Here are our best hummus recipes....Enjoy!      
And don't forget to dip your hummus into some authentic Israeli pita bread!
Don't miss out on the best, JOYofISRAEL.
MORE: Shawarma- Israeli Fast Food
Want to know more about Israeli food? Check out the JOY of KOSHER Magazine, Israel Issue! Subscribe Now.
Want stories like this delivered right to your inbox? Sign up now for our *free* JOY of KOSHER Newsletter.