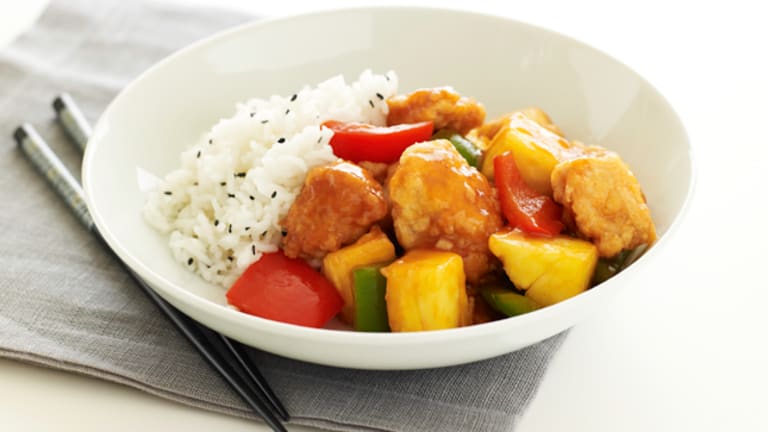 The Search For Chinese Food In Israel
I have favorites just like everyone else -- when it comes to food it's avocados, caviar, cheese, and dark chocolate.  When it comes to cooking I love roasting veggies, braising a brisket, and frying just about anything.  
5 building block ingredients I can't live without are (Kosher) salt, (fresh cracked) black pepper, (good-quality) extra virgin olive oil, and lots of onions and garlic.  Israeli fast food speaks to my soul.  I think everything is better with hummus, and amba, and wrapped in a laffa.  
And all-in-all I have enjoyed great culinary satisfaction (my oven notwithstanding) in this country these past few months.
One craving I have yet to feed though is my Chinese food addiction.  Out of a carton, in PJs, late at night (when the kids are sleeping so I can enjoy my food in peace), hot or cold or at room temp (you can see I am very picky here) is how I like it.  I never want to actually go out for Chinese, egg rolls just aren't the same when seated in a stiff restaurant chair.  All I ask, all I want, all I need is a delivery (ideally), take-out (manageable) place nearby so we can splurge on a whim and order one of everything on the menu.  Chinese food shouldn't be planned.  If the delivery guy asks I am prepared with an answer... I would assure him that there are 25 friends just in the other room waiting to devour ALL this food.  But luckily Chinese food delivery dudes aren't the prying kind.
Well here in RBS, we have yet to find a Chinese place.  I am desperate - yes sounds slightly melodramatic but anyone reading this blog takes their food somewhat seriously enough to know what this feels like.  Anyone have any recommendations for me here or even in Jerusalem?
In the meantime I will soothe my soul with Stir Fry, Lo Mein and Sweet and Sour Chicken that I am forced (the horror of it all) to make for myself.  I would feel a little better if I could eat it out of the box.  Anyone know where I can at least get those?