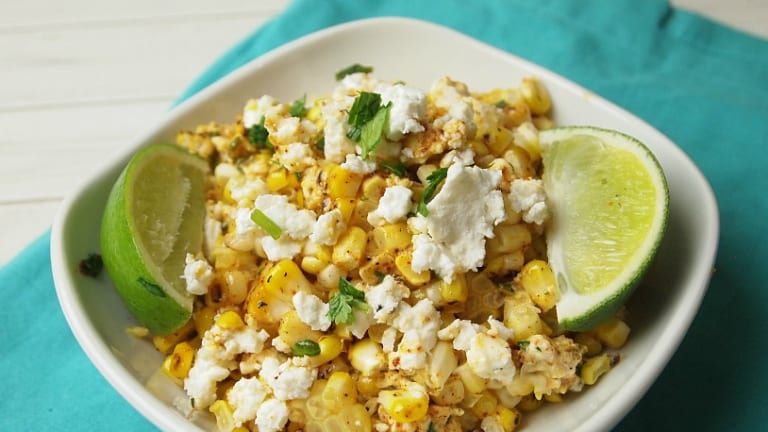 11 Corn Off The Cob Recipe Hacks
Enjoy fresh corn again even if you can't or prefer not to eat it on the cob.
Here are 11 corny recipes featuring the kernels in center stage. Whether you have an abundance of Summer corn or want to make it easy with frozen corn, these flavorful recipes will change the way you think of corn.
Before we get to the recipes, we have two tips:
1. How to easily shuck your corn: Place a full ear of corn husks and all in the microwave for about 4 minutes. Remove and cut off the tip with a knife. Squeeze out the other half off corn and it is all ready to go, no hair!!
2. How to easily cut the kernels off the cob: Use a bundt pan. Place the cob in the hole of the protrusion and slice off the cob. All the kernels will go into the pan instead of your countertop and floor.
On to recipes:
Raw Vegan Corn Chowder (Hot or Cold)
We can't decide which recipe we like best, can you? Let us know the comments below.