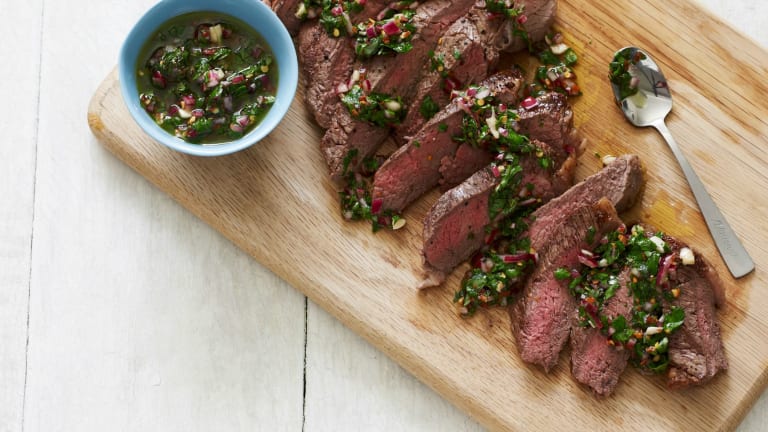 12 Packable Paleo Recipes
When the weather is nice, it is time to pack up our food.  Don't stay indoors when the mess can be brought outside and the kids can make as much noise as they want. 
Grab your gear and choose from these 12 delicious recipes that just happen to also be paleo friendly.  Paleo refers to the type of diet many believe was eaten by our cavemen ancestors.  That means no dairy, no grains, no refined sugar, and no nut and seed oils.  
We can still find plenty to eat, check out these 12 packable paleo recipes any caveman would fight you for. 
This Simple Poached Salmon is great on the go, it can be served room temperature and is easy to eat with just a fork. 
Try out some Portobello Carpaccio with flavorful chimichurri for a vegan option.  Just because you are Paleo doesn't mean you have to eat meat all the time.  Or you can use these to make the meat last longer. 
There will be no fried chicken on this menu, but Grilled Chicken Legs are delicious especially when paired with a Peach Salsa. 
Try a new salad, Sautéed Fennel With Almonds, don't forget the zesty orange. 
Potato pancakes have always been good picnic food, sure they best fresh out of the frier, but thick pancakes sit well and taste great later too.  For paleo we substituted beets, with or without the fish you will love these Beet Latkes with Horseradish. 
Avocado Egg Salad means no worrying about spoiled mayo. 
Fermented Kosher Sour Pickles cause what's a picnic without a pickle?
Me so happy with Miso Kale Salad.
Pesto Grilled Chicken perfect for flavoring leftovers. 
Cold Sesame Carrot Noodles have all the flavor minus the grains. 
Grilled Steaks with Chimichurri, slice it up before you go and enjoy.  Tastes better with your hands. 
These Peanut Butter Chocolate Chip Cookies are not under everyone's definition of paleo, but they are gluten and sugar free and incredibly easy to make for a an extra special treat. 
Want stories like this delivered straight to your inbox? Sign up now for the Joy of Kosher Weekly Newsletter.