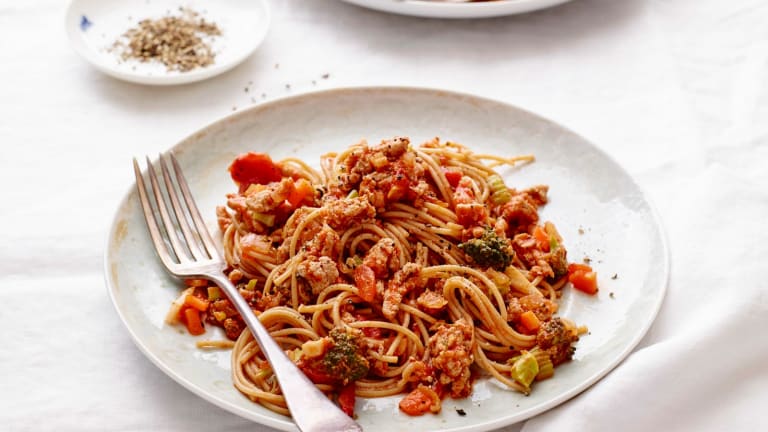 13 Pastas Even Dietitians Will Love
For those of you who have been following my recipes and posts you should know I am not anti carb.  In fact I love carbs and feel they are essential to a healthy diet.  The trick is choosing the right types of carbs.  Watch my explanation here. 
Pasta is one of the most popular carbs out there and for good reason. It is quick to make, delicious, budget friendly and versatile.  Almost any kid (except for my now 12 year old - don't ask) will cheer when they know pasta is on the menu and if you train them early enough they won't mind when their pasta is brown and neither will you when you try these incredible recipes full of flavor and extra nutrients.  
If you don't think you like the brown stuff, I highly recommend you try a few different brands.  There are many companies including some in Italy making whole wheat pasta and some are better than others, find your favorite, even if you have to pay a little more, it can still be an affordable dinner. 
Of course you can also try spiralized vegetables for pasta, but we will save that for another day. 
13 Healthy Pastas Everyone Will Love