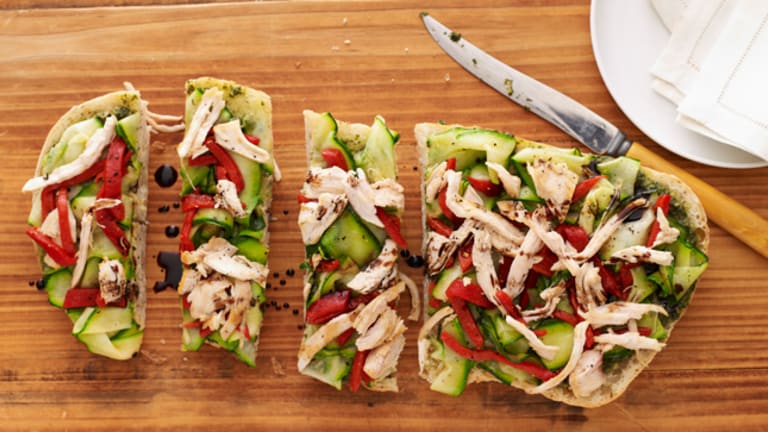 24 Dairy Free Recipes You Need to Make this Week
Footloose and dairy-free.  Whether you want to avoid the dairy because of allergies or just want a pizza you can make on your meat BBQ grill, we have 24 dairy-free recipes that will keep you coming back for more. 
You can have kosher chicken Parmesan when you use non-dairy ricotta and mozzarella. Kids really love this.
A meat pizza? You're not dreaming. We left off the cheese, and definitely didn't skimp on the Moroccan-spiced lamb and ground beef topping.
CARAMELIZED ONION SPAGHETTI SQUASH CASSEROLE
The eggs in this recipe create a creamy and "cheesy" crust so divine that you might actually think you put mozzarella right in there.
DAIRY-FREE CHOCOLATE HALVA MOUSSE
This dessert checks all the boxes: chocolate, pareve, no bake and easy peasy. Serve it for your Shabbat dinner this week.

Want more dairy-free recipes like these? Check out the gallery below.
20 Dairy-Free Recipes To Make This Week