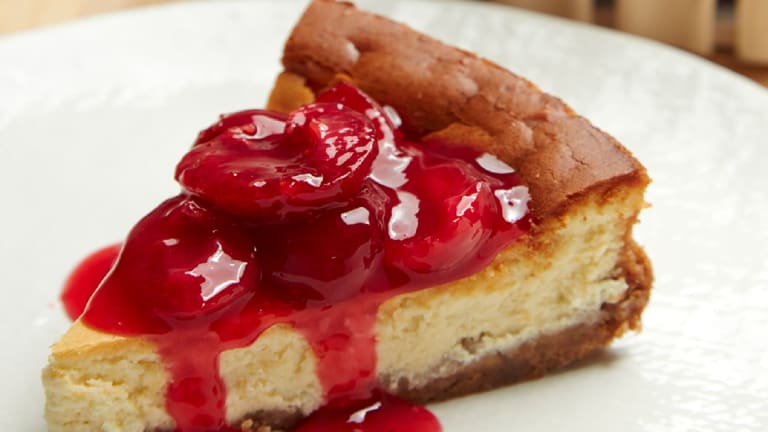 3 Fresh Cherry Recipes You Must Make This Summer
The Scoop On Cherries...
ABOUT: The cherry fruit is part of the rose family which also includes almonds, peaches, apricots, and plums. They are small and fleshy and are available in many types, ranging in color from yellow to red to deep maroon. 
HEATH BENEFITS: Red cherries contain melatonin which helps fight against harmful toxins. Cherries are also full of antioxidants, are low in cholesterol, fat, and are full of fiber and vitamin C. One cup contains only 74 calories. 
FUN FACT: Michigan has about 35,000 acres of cherry trees, about 4 million trees, and produces 75% of the tart cherries in the USA. 
PITTING CHERRIES: Purchasing a cherry pitter (see pg. 10) is a good idea if you will be pitting lots of cherries and have the extra kitchen space. If not, you can make your own cherry-pitting tools using household items. 
Two methods:
Insert a toothpick or hairpin into the stem side of the cherry. Once you hit the pit, twist it around to loosen and pull it out with the pit attached. 
Place the cherry on top of a pastry tip or straw, and press down until the pit pops out.  
WATCH: Apple Honey And Tart Cherry Dessert Rolls
This gooey Cherry Mascarpone Cheesecake if filled with a delicate cheesey filling, and topped with fresh summer cherries. The perfect ending to a dairy meal, especially on Shavuot.  
MORE: Hybrid Fruits: 3 Pluot Recipes
Turn your ripe summer cherries into a fun summer cocktail with a refreshing fizz! 
MORE: Delicious Summer Drinks 
This Roasted Cherry and Feta Salad is the perfect combination of fruit, cheese, and veggies, for the ultimate refreshing summer salad.
Recipes published in JOY of KOSHER with Jamie Geller Magazine Summer 2014 SUBSCRIBE NOW
Want stories like this delivered right to your inbox? Sign up now for our *free* JOY of KOSHER Newsletter.