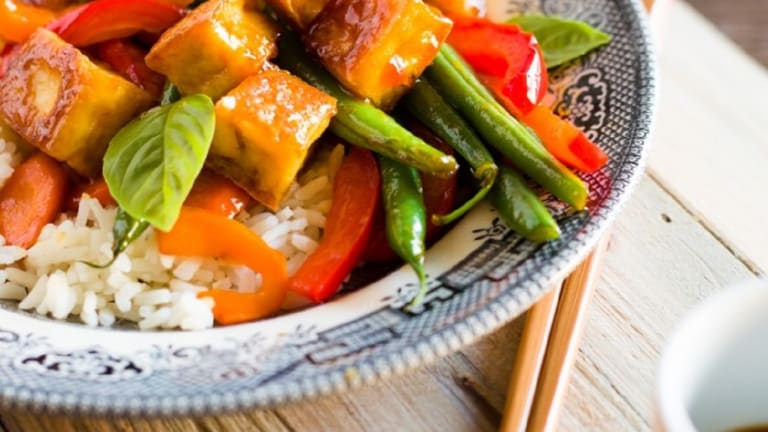 3 Healthy Asian Inspired Dinners
With the frosty cold temperatures, December is the perfect time to try these fresh and flavor-packed spins on Asian cuisine. Easy to cook and prepare (leftover veggies work great in each of these dishes). I think these just might be some of your favorite new weeknight staples!
This easy, quick weeknight staple is lightened up a bit in carbs but not in flavor. Use whatever leftover veggies you have in the stir-fry portion. I like frozen peas, chopped celery, radishes, frozen chargrilled corn, zucchini, squash, Vidalia onions…whatever your creative, cookin' heart desires.    
MORE: 3 Satisfying and Savory Asian Salads
A special technique-that involves soaking most of the moisture out of the tofu-gives a crisp and tasty edge to this stir-fry. The sauce itself is a bit addictive, so I challenge you and your family to not eat this whole dish at once!
MORE: 20 Healthy Homemade Chinese Dinners
Slow cooker ease plus ethnic flavors equals yum in this easy, at-home version of chicken curry. Don't miss out on the squeeze of lemon at the end- that citrus kick makes the dish!  
MORE: Asian Vegetables with Quinoa
Recipes posted with permission from Luv Cooks.
Want stories like this delivered right to your inbox? Sign up now for our *free* JOY of KOSHER Newsletter.