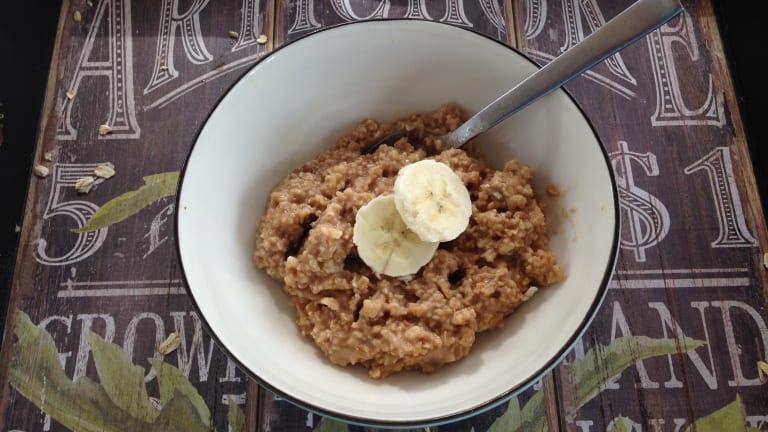 3 Healthy DIY Oatmeal Packets To Jumpstart Your Day
Oatmeal is a warm, filling (and potentially gluten-free) breakfast. However, like many other seemingly healthful options it has been hijacked by fast food restaurants and processed food companies.
Here are three homemade pre-prepared oatmeal options, originally from my cookbook, The Healthy Family, Healthy You Cookbook, that will allow you to grab your breakfast and go, while eating real food. You can put the dry mixes into plastic bags and use them to make breakfast quickly at home, or stow in your desk drawer to microwave with water and eat at work.
Tip:  You can soak your oats overnight (in a covered bowl or Mason jar), making your oatmeal 100% ready for the morning, no hot water or heating required. You will feel so trendy if you bring it to work in a Mason jar.... Just add a spoon and you're ready to go! 
HOMEMADE CINNAMON APPLE INSTANT OATMEAL PACKET
MORE: How to Make the Perfect Bowl of Oatmeal
OVERNIGHT BERRY ALMOND MUESLIX
MORE: Make Ahead Breakfast Ideas
STEEL CUT BANANA WALNUT OATMEAL PACKET
MORE: 8 DIY Breakfast Essentials
Want stories like this delivered right to your inbox? Sign up now for our Joy of Kosher weekly newsletter.