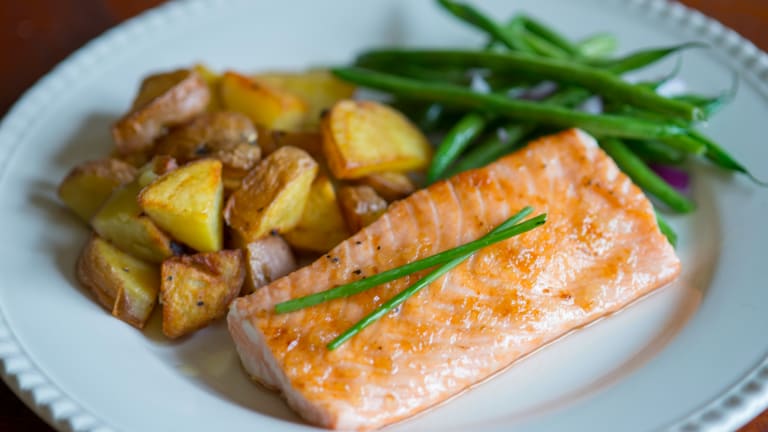 3 Unexpected Reasons Liqueur Belongs In Your Pantry
I love when I learn new ways to use old ingredients.  Liqueur's have been around forever and most often are sitting in my liquor cabinet waiting for cocktail night.   
Set among a collection of bottles the unique flavors of espresso, chocolate, orange, almond and even ginger, liqueurs are used to make the best cocktails with ease.  
Now it is time to raid your liquor cabinet to bring new flavors to your dinner menus. Check out these recipes to see how liqueur's can liven up your every day cooking in surprising ways.  
You can intensify a whole meal with ginger liqueur.  When Eve and Josh first met in hebrew school they never would have imagined they would one day start a business together.  In the pursuit of making things better, they created Barrow's Intense Ginger Liqueur and the result has not only become a must have liqueur for cocktail making, but even to their surprise a flavorful ingredient for all kinds of sweet and savory dishes. 
Get the recipes for   Ginger Glazed Salmon and Intense Ginger Carrots and Creme Brulee all with an intensely great flavor. 
In addition to ginger liqeuer which has worked its way into many of my cocktails of late, I have realized the potential of many liqueurs in my every day cooking. 
Turkey Basted with Coffee Liqueur
Coffee liqueur is wonderful in many desserts, but it also shines in this recipe as a turkey baster.  This recipe makes turkey really easy by using just the breast, but the same application would work on a whole turkey and Thanksgiving is right around the corner.  Are you thinking what I'm thinking?
I really don't like black licorice, but I absolutely love the subtle black licorice taste of fennel and anise and I actually can't get enough of the similarly flavored Middle Eastern liqueur, Arak.  This recipe uses arak to accentuate the fennel flavor of the soup - genius. 
Cosmopolitan Quick Bread with Orange Glaze
Desserts are more expected place to use liqueurs, but this recipe is particularly unique and seasonal given the cranberries.  The orange liqueur really shines in the glaze and can be used for lots of other desserts too.   I also found another turkey recipe you can use orange liqueur in, check out Southern Roast Turkey with Bourbon Peach Glaze. 
How have you used liqueur's in your cooking? 
Want stories like this delivered right to your inbox? Sign up now for our Joy of Kosher weekly newsletter.