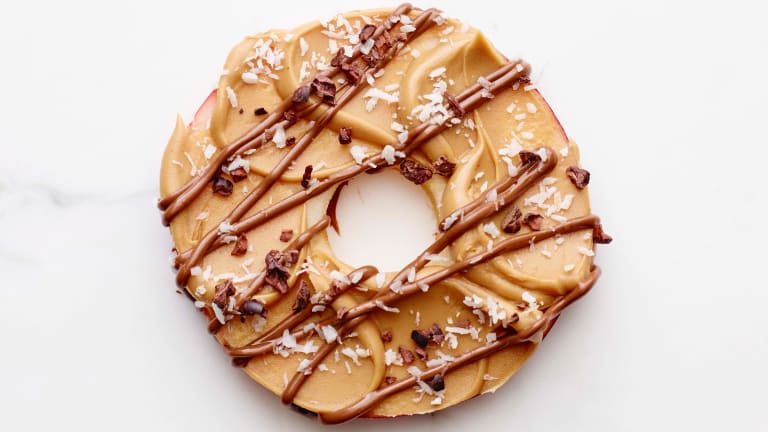 5 Things You Didn't Know About Parchment Paper
I love parchment paper and have back up boxes in my kitchen cabinet, always! Parchment is the unsung hero of the kitchen, making clean-up easier, spills unnoticed, cookies sliding off of pans and rolled cakes easily, well, rolled!
Parchment is fancy, doesn't come from France and is a plain, unassuming box, but I cannot, easily, live without it.
Think parchment is only for lining baking sheets? Check out what other handy tasks this unassuming kitchen hero can do.
1. Separating cookies, cake layers, slices of salmon, hamburgers, steaks
Keep your steaks, burgers and salmon from sticking together in the freezer or fridge. This allows you to stack your goodies and quickly separate them without trying to wedge a knife between the layers (you know who you are!)
2. Piping bag for frosting
Are you a DIY'er? Me too! I have horrible handwriting but can bake as well as the best and am never too busy to write a Birthday, Anniversary or Mazel Tov message on a cake, with chocolate of course. Fold the parchment into a cone shape, fold down the top to cuff it and secure the cone and fill with chocolate. Cut off the point to create a chocolate sharpie. YUM!
3. Strip of parchment tied around the top of a souffle dish to "extend" the dish for your towering eggy creation
This trick works well for baked or frozen fruit mousse as well as elegant souffles. Fold a strip of parchment and tie it (with kitchen twine) around the top of the souffle dish. Fill with souffle or mousse and bake. The filling will rise tall and proud (just like you when you serve this baby!) and then snip the string and Voila!
4. Use a small square to keep your scale clean when weighing ingredients
Are you a kitchen fanatic? (Ummm yes if you are reading this article!) like your challahs all the same size? Your burgers the same weight? Place a small square on a scale and weigh your ingredients. Toss the square and keep on cooking, clean and tidy!
5. Stencil for cakes
Cut out cool snowflake patterns, (or whatever design flips your trigger), and place it over a cake and shake powder sugar or cocoa powder over the paper. The design will be on the cake and not all over the counter. Cool right?