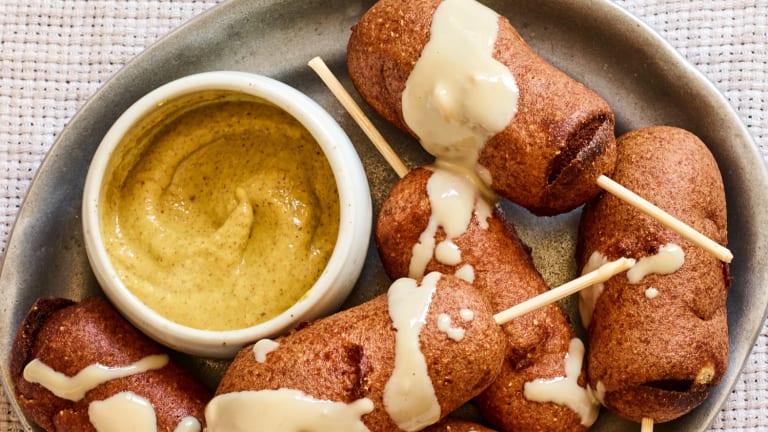 6 RECIPES THAT WILL MAKE YOU RETHINK FALAFEL
Have you ever re-imagined falafel?
Beyond the classic falafel ball (an ahhhmazing Israeli classic), falafel can be utilized in many different ways. Falafel is an Israeli classic made of ground chickpeas with tons of garlic and herbs, fried and served with salad in a pita, the ultimate Israeli street food, that is naturally vegan, easy to make and is gluten free. It makes an incredible breading, crunch factor in salads and believe it or not...waffles! 
Love the classics? Scroll down to watch my homemade falafel video. Click HERE for the recipe. 
The famous recipe by 'falafel queen of NYC', Einat Admony.  
Who would've thought of combining the American classic hot dog with a famous Israeli food?   
The Falafel Waffle can be topped with homemade tahini dressing, Israeli cole slaw, and Israeli salad.   
ZA'ATAR CHICKEN & FALAFEL WAFFLES
 American & Israeli classic meet in this standout recipe.   
FALAFEL CRUSTED CHEESY POTATO CROQUETTES  
A new spin on the classic! They are gluten free too.  
There's nothing better than a juicy piece of chicken, especially with some serious crunch from the skin!