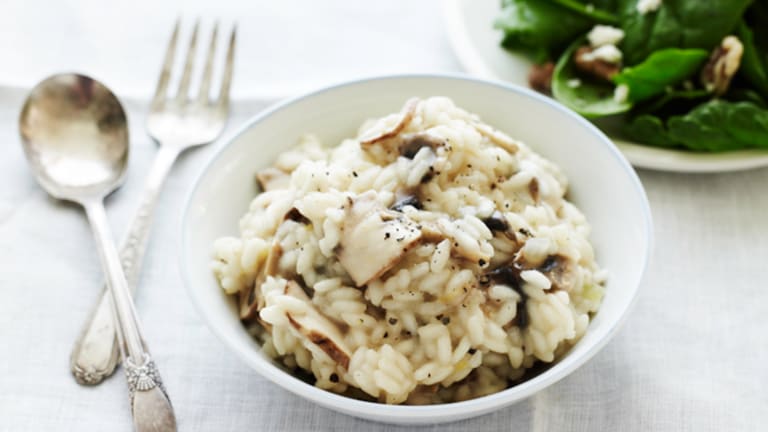 Spotlight on Will Jew Marry Me? and 8 Elegant and Easy Date Night Recipes
Hints for dating and date night meals
We, here at JOY of KOSHER with Jamie Geller have a special relationship with Rabbi Lawrence Hajioff.  Jamie met him before becoming observant, in fact she was his first student!! Since then Rabbi L has appeared in many of our cooking videos and he is our Joy of Kosher Rabbi.  
Rabbi L has answered all our food related religious questions in our Ask The Rabbi blog and 2 years ago he published his first book, Jew Got Questions? that we wrote about here. In his first book Rabbi L took his years of answering questions as the director of the Jewish Enrichment Center in NYC and put all the answers down on paper for us.   Now he is back with his second book, Will Jew Marry Me? A Guide To Dating, Relationships, Love and Marriage. 
In this book Rabbi L collected his thoughts, ideas, experiences, and stories from his many years of working with Jewish singles. The book is full of valuable, practical advice for young Jewish men and women who want to go from single to happily married. 
We wanted to find out a little more about his book and share a few romantic date night recipes with you. Keep reading and enter to win your very own copy of the new book. 
Why did you decide to write about relationships? 
Dealing with young Jewish men and women in their 20s and 30s the vast majority of questions I receive are on dating, relationships, and marriage.
What I realized very quickly is that most people have no clue how to date. They don't know what to look for, they date too long, and don't have a plan for their dating. They just go with the flow, and many times waste months or years in unhealthy and unproductive relationships.
So, Will Jew Marry Me? is really a guide that helps make dating a smoother and more enjoyable journey. It also has plenty of information about the laws and customs of a Jewish wedding and goes right up to the first year of marriage.
One of the unusual things I did with this book was I interviewed a number of my students with a list of fifty questions about all parts of dating. Their responses were so interesting I included a whole bunch in the book, so people can actually see what's going through the mind of dating couples today.
So is this book only for young singles? 
The book was written for Jewish singles in their 20s and 30s, who are dating, engaged, or newly married. However I have heard from people who work with singles, or who have children who are dating that this book really helped them understand what's going on in the world of dating today.
Most parents today were dating twenty or more years ago. The world of dating is completely different now. Online dating which I talk about in the book, has become a game changer. It's a blessing in some ways that you have such a wide choice of guys and girls to choose from, but at the same time it presents a challenge, for the very same reason.
What would you recommend for a romantic date night meal?
Whatever you know the other person likes. Taking someone to your favorite restaurant is all well and good, but try to find out what they like. Spaghetti on a first date is not recommended. Just getting those long strands into your mouth isn't so attractive! And garlic is only okay if you're both eating it.
If you're cooking, don't be too adventurous too early on. Make something you know works. Not that I ever knew my way around the kitchen. My wife always reminds me of a date we went on where I packed a picnic of sandwiches I made. It consisted of challah rolls, covered in chummus with whole pickles thrown in. As a guy in yeshiva eating chummus and pickles was a real treat! My wife still laughs about that one. 
To help you out a bit more on this one, and give Rabbi L some ideas in case he ever wants to surprise his wife, here are a few uncomplicated dishes that would be perfect for date night, whoever is doing the cooking. 
8 Impressive, But Easy Date Night Dinners