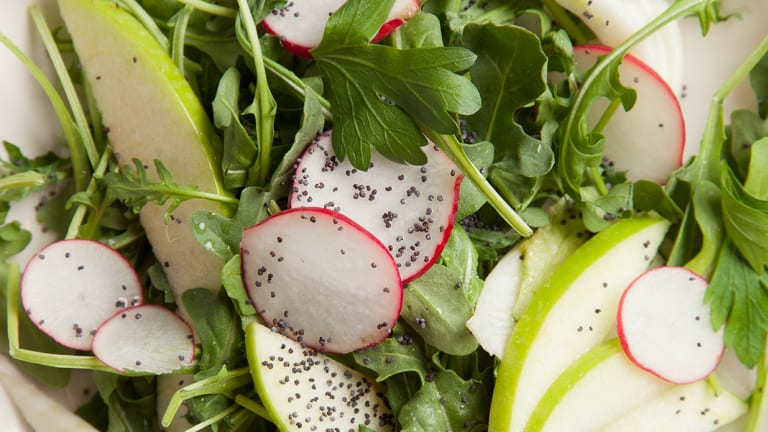 1 Dressing 3 Different Salads
The easiest thing you can do for Yom Tov is create one really versatile salad dressing and use it to season various salad combinations. Simply adding one or two additional condiments right before serving can transform the salad so that even those eating every meal at your house won't be the wiser. This salad dressing really celebrates Rosh Hashanah with a honey-based dressing. Adding sesame oil, hot sauce, garlic, poppy seeds or fresh herbs easily transforms the salad for the various preparations.             
Try this mix of fruit and cabbage with sesame seeds and our basic dressing.  Easy to make and leftovers even sit well. 
You can serve this salad with or without the arugula. The arugula bulks up the salad and adds additional nutrition and flavor. If using arugula, add it right before serving as it wilts quickly.             
ROASTED APPLE AND BUTTERNUT SALAD
Combining the cooked fruit and the raw ingredients provides a myriad of tastes and textures. Make this dairy by adding feta or goat cheese. In addition, thinly slice the baby spinach for a new twist.