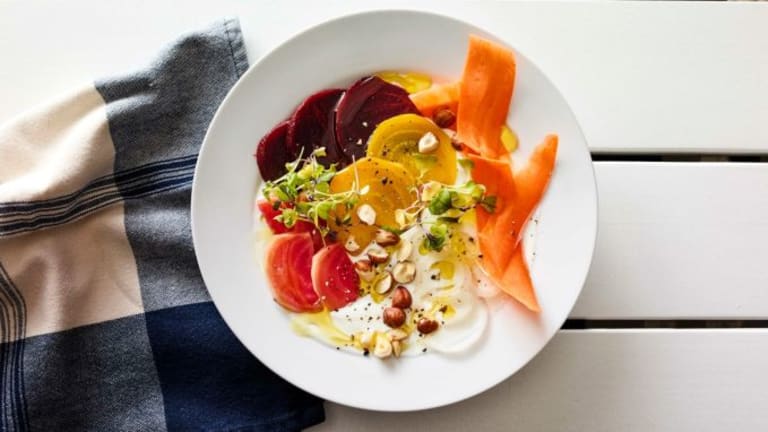 Be Ready for Anything with these 6 Make-Ahead Lunch Ideas
One of the secrets to healthier eating is having substantial, satisfying meals ready & prepped. (You can find more secrets at our Fresh Families headquarters.) This ensures that even when you are mad-hungry, are mega-busy, or out of solid ingredients...you will have something healthy to grab and go. 
The ideal make-ahead meal is packed with a variety of textures and flavors; making every bite enjoyable and something to look forward to. 
The magic in this recipe is that you roast everything on one sheet pan and viola! a nutritious, solid meal is ready. Tip: Slice avocados when ready to serve. 
2. Stir Fried Tofu with Soba Noodles
This dish tastes great at all temperatures. Use any noodle of choice. You can even spiralize some vegetables, like zucchini or carrot, if you wish. 
Store all the components separately and throw it together in under 60-seconds. This make-ahead lunch is vibrant & light. 
An amazing way to use leftover chicken. 
5. Mexican Quinoa & Black Bean Wraps
These tasty Mexican inspired wraps combine 3 healthy recipes: Mexican, Quinoa, Garlic Black Beans, and Green Chili Guacamole, all bundled up into a super satiating whopper of a tortilla wrap.
Nori, as well as all seaweed, is very high in vitamins and minerals and low in calories. It also wraps well and you can put anything inside. We used smoked turkey, but feel free to adapt based upon your taste and what you have available.