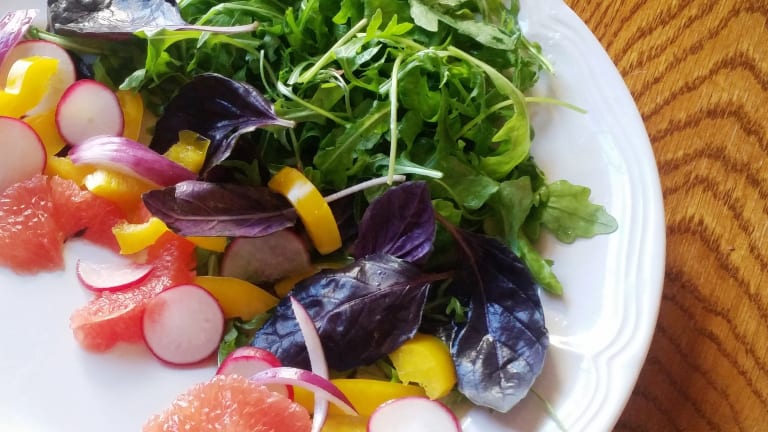 Bedazzle Your Salad With Fresh Fruit
Spring has arrived, and with it comes an endless array of delicious spring fruits. As these fresh fruits come in, it's great to take advantage of their refreshing flavors by adding them into the menu. As the weather warms up, hot soup becomes a less appealing starter, but a fruit salad is just right!
Here are some delicious and healthy salads that feature fruit, to get you in the spring mood.
ROQUETTE SALAD WITH PINK GRAPEFRUIT
This beautiful spring salad includes nearly every color of the rainbow. It's a quick fix for a beautiful dish at the center of your table.  
This Rustic Grape Salad, inspired by parshat Vayeishev, has a sweet taste and unique texture adored by sous chefs of all sizes. The quick and simple recipe is easy to put together any day of the week.
MORE: 4 Spring Salads That Wow
More salads that feature fruit:
Want stories like this delivered right to your inbox? Sign up now for our *free* JOY of KOSHER Newsletter.