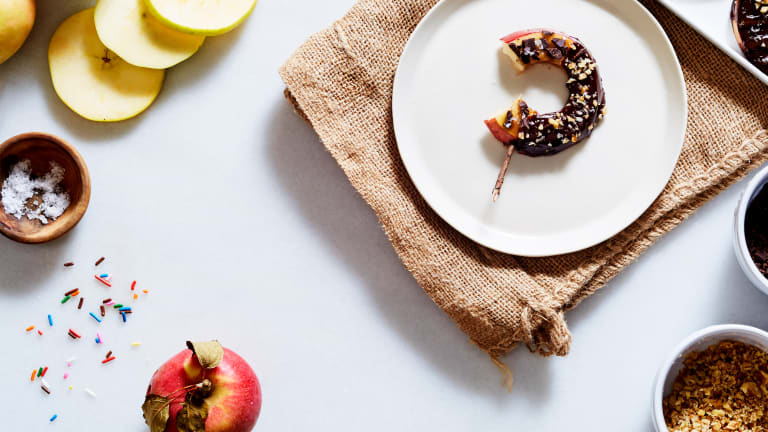 2 Ways To Slice It - Caramel Apples Made Easy
Apples are the quintessential Fall food. Raise your hand if you went apple picking this year? 
They're healthy, hearty and they taste delicious.  
Caramel takes apples to the next level and you don't need to cover the whole apple to get the effect. In fact a little goes a long way to turn your fruit into a decadent dessert. 
CHOCOLATE AND CARAMEL DIPPED APPLE POPS
These are our take on easy to make and easy to eat caramel apples. We know you love the full apple, but isn't hard to take a bite? These are the perfect size and they can be made with twigs for a fun rustic look.   
Plus you can choose your toppings, keep them plain or use sprinkles or nuts or anything your heart desires. 
SALTED CARAMEL SAUCE FOR DIPPING
While we are suggesting this sauce for dipping apples you can of course use them for pretzels too, but this article is about apples. 
The best way to serve this dip is with sliced apples and the best way to keep those sliced apples from turning brown is to soak them in acidulated water.  That is a fancy of way of saying water with lemon. 
Now it's time to get your caramel on...