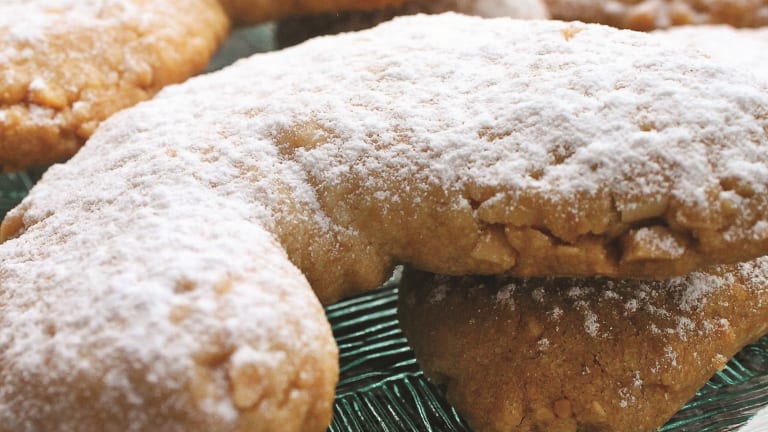 Cook, Pray, Eat Kosher: The Essential Kosher Cookbook for the Jewish Soul
Mia Adler-Ozair believes that the kitchen is the heart of a family. Cooking for family is one the best ways to show your love, especially healthy and nutritious foods. A licensed psychotherapist in Los Angeles, CA, and mother to 9 children, Mia combined the culturally diverse nature of her own marriage, along with some of her family's favorite recipes to create COOK, PRAY, EAT KOSHER: The Essential Kosher Cookbook for the Jewish Soul (Feldheim/November 2015). With over 90 delicious recipes, this heartfelt volume is more than just a cookbook; it is a spiritual exploration of Jewish life and its deep connections with food. 
Mia weaves together the culinary delights of both Ashkenazi and Sepharadi heritages offering a full range of dishes for every palate. She carefully narrates holiday menus, cook's tips and kashrut with knowledge and description that will have those new to cooking as well as experts in the kitchen learning and appreciating the holidays. 
Included are original guides for how to prepare meals for and observe Shabbat and holidays, how to fulfill the woman's mitzvah of making and taking challah, and a profound reflection on the essential relationship between food and the Jewish soul. 
"Given that so much of our lives revolve around food, and given that food plays such an integral role in the life of a Jewish family (what we can eat, how and when we can eat it), it would seem that developing a healthy relationship with food can only benefit us," Mia says. "In creating this cookbook my intention is to not only equip you with some great recipes but to hopefully inspire you to see how your relationship with food can elevate you and your family. There are so many Jewish laws we must observe when it comes to food. 
Some of Mia's family recipes include: - Simple Brisket- Boeuf Bourguignon- Chicken Sepharadi- Gefilte Fish- Moroccan Fish- Scalloped Corn Casserole- French Onion Soup- Asian Shiitake Mushroom Soup- Meatless Lasagna- Orange Noodle Pudding- Cookie Cheesecake- Oma's Crescent Moon Cookies- Baklava.
IRAQI MEATBALLS WITH GREEN PEAS
This classic Iraqi recipe was taught to me by my mother-in-law on one of her visits. Even though it is a meat dish, it is a light dish with a blend of middle-eastern flavors and a refreshing taste from the parsley and Tumeric. Even better, it is easy to make and a fabulous crowd-pleaser. Traditionally this is served with white rice because the "soup" of this dish is so delicious soaked into the rice. This recipe is a regular part of our recipe rotation week to week.  
So many memories of sitting in my Oma's kitchen in her (at the time) fashionable green plastic chairs and rolling cookie dough on the white and green speckled table. She was always so patient as my sister and I played with the dough and made all sorts of shapes. Oma made so many wonderful and delicious cakes and dishes, but these cookies stand out among my favorites. The vanilla-almond scent is so inviting as they bake.    
Recipes reprinted with permission from "Cook, Pray, Eat Kosher: The Essential Kosher Cookbook for the Jewish Soul," by Mia Adler-Ozair, Feldheim, November 2015
Want stories like this delivered right to your inbox? Sign up now for our Joy of Kosher weekly newsletter.