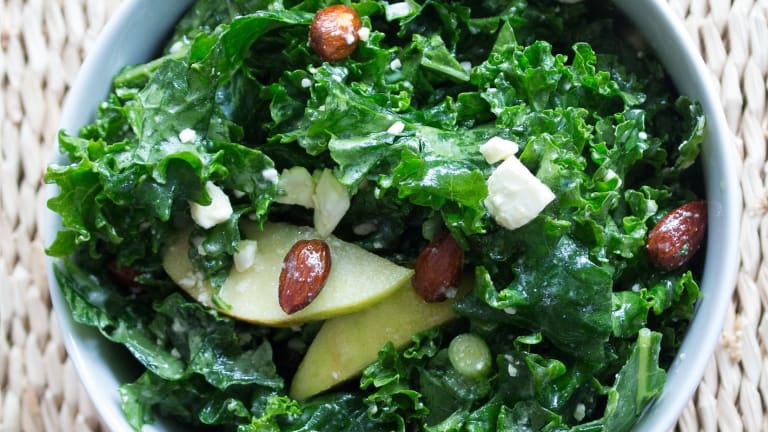 COOKBOOK SPOTLIGHT: Great Meals with Greens and Grains
Here at JOY of KOSHER, we are giving you a sneak peak of 3 of the recipes from this amazing new cookbook, plus a chance to win your own copy!  
Great Meals with Greens and Grains, by Megan Wolf, is chock full of vegetarian, whole grain, plant-based recipes that are both healthy and delicious. Beautifully illustrated, you can't help yourself from picking up the book and paging through the entire volume in one sitting. Whole grains and hearty greens provide a healthy backdrop for deliciously nutritious meals, snacks and even desserts! The recipes are creative, yet rustic: They re-imagine the classics in a modern way, while offering new plates that will soon be classics themselves. Easy to make, and fun to serve, this book is perfect for everything from quick weeknight meals to elegant weekend dinner parties.    
  Scroll down to enter to win...
KALE SALAD WITH CANDIED ALMONDS, APPLES AND MAPLE DRESSING
WILTED GREENS AND SAUTÉED MUSHROOM CROSTINI
  Recipes posted with permission from Great Meals with Greens and Grains, by Megan Wolf
Want stories like this delivered right to your inbox? Sign up now for our *free* JOY of KOSHER Newsletter.