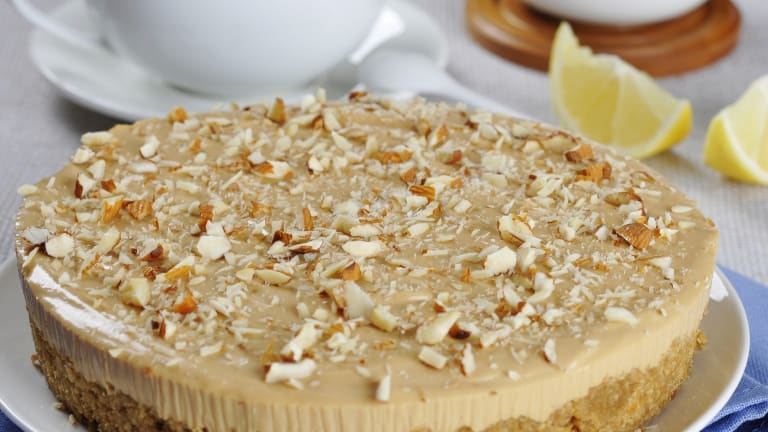 Cookbook Spotlight: Kosher Classics
My interest in meal designing and planning started out as a hobby. I started writing for a few sites such as aish.com and local publications. Slowly those columns came alive and I decided to put all my ideas into a book. After much hard work, Kosher Classics: Menus and Customs Around the Jewish Year, was born. It is marvelously illustrated and follows the customs of a Jewish home offering selections for every month of the year. The commentaries before every Yom Tov make for some interesting reading. Most columns consist of a full menu for every occasion, whether for a weekday supper or Shabbos or a Yom Tov.    
My vegetarian diet began in São Paulo Brazil, where I grew up, and when I married and moved to Montreal, Canada, I began to learn more about eating healthy and exercising.  
After my children grew up and left the nest I enrolled in a nutrition class and graduated with a better understanding of what is a healthy lifestyle and how nutrition is the key to our wellbeing. I now give lectures extolling the benefits of a healthier lifestyle, as well as numerous cooking workshops such as food combining, sprouting, juicing for health, as well as teaching women how to incorporate healthier choices into their cuisine, with a focus on senior care and health.
The recipes in Kosher Classics are simple and aim to be a bit healthier than standard cookbooks.  These recipes don't have sugar added to every dish and salad and include healthy choices. It is definitely a book that you will be proud to display in your cookbook collection and be happy to create the delicious recipes therein. This book is the perfect hostess gift or gift for any kallah on your list, who wants a solid, easy basic book to start life with. 
Here at JOYofKOSHER.com, we are giving you a sneak peak of 3 of the recipes from the cookbook, plus a chance to win your own copy!   
Here are some samples of recipes in my book. These selections are especially great for summer-time sholosh seudos. For more delicious ideas get the book and start cooking!
Scroll down to see how you can enter to win a free copy of the Kosher Classics...
NUTTY COLE SLAW AND FETA CHEESE SALAD
Here is a delicious and light version of red cabbage at its best. Red cabbage is delicious raw but many serve it cooked or steamed with equally tantalizing results!  
Many times in cooking up simple dishes presentation is everything. Every homemaker likes to make an impression. Salmon is pretty basic appetizer offered at many festival meals but served in the shape of a flower makes it very special, and receives rave reviews from my guests! I serve rather small portions to leave room for the rest of the meal!  
This creamy Amaretto Cheesecake is full of almond and Amaretto flavor, and no corners are cut to give it the perfect texture for a melt-in-your-mouth perfect cheesecake.  
Recipes posted with permission from Kosher Classics: Menus and Customs Around the Jewish Year
Want stories like this delivered right to your inbox? Sign up now for our *free* JOY of KOSHER Newsletter.