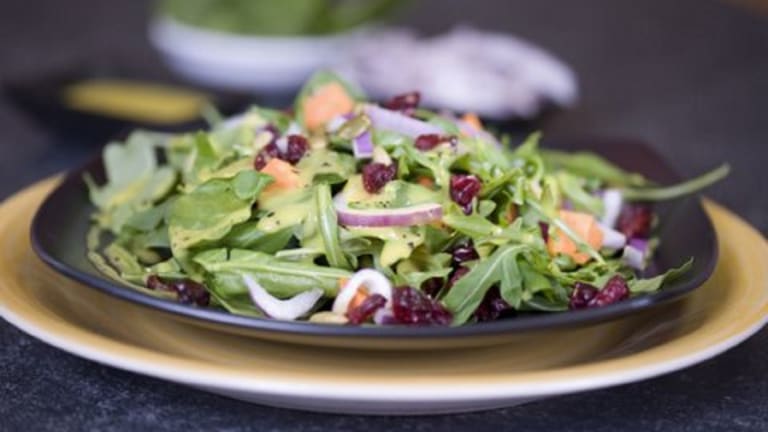 Cookbook Spotlight: Kosher Soul Food
Southern Soul meets Kosher Chutzpah in the new, Kosher Soul Food Cookbook from Sunda Croonquist and Kosher Chef/Restaurateur Nir Weinblut.  
Bringing Southern traditions to everyone, kosher or not, the cookbook serves up comfortable, familiar, delicious and memorable recipes with a touch of nostalgia that will remind you of dinner at Bubbe's. Serving up tips and quips, over 101 recipes, many in full color from award-winning photographer Antonio Busiello are featured.
From mouth-watering Southern Fried Chicken with Waffles and Grits, Short Ribs in Spicy Pineapple Sauce, Aunt Bobbie's Salmon in a Bag, Grilled Red Snapper with Watermelon and Jalapeno Salsa, and Georgia Peach Chicken with Nir's non-dairy ranch dressing to such delectable desserts as Whipped Sweet Potato Pie with Marshmallow Meringue, Grandma Eva's Peach Cobbler, and Strawberry Shortcake, Kosher Soul Food will leave you asking…."why haven't I tried kosher before?"
Covering the basics, Kosher Soul Food includes a detailed description of, "what is Kosher?" as well as rules for keeping a Kosher kitchen, Passover Kosher Laws and Rules and Laws of Sabbath. Recipes and descriptions of basic stocks and rubs are explained and illustrated, providing a road map for even the novice chef.
Scroll down for a sneak peak of this hilarious cookbook, get your own copy of  Kosher Soul Food - by Comedian Sunda Croonquist and Chef Nir Weinblut!
Recipes posted with permission from Kosher Soul Food - A cookbook by Comedian Sunda Croonquist and Chef Nir Weinblut.  
Want stories like this delivered right to your inbox? Sign up now for our *free* JOY of KOSHER Newsletter.