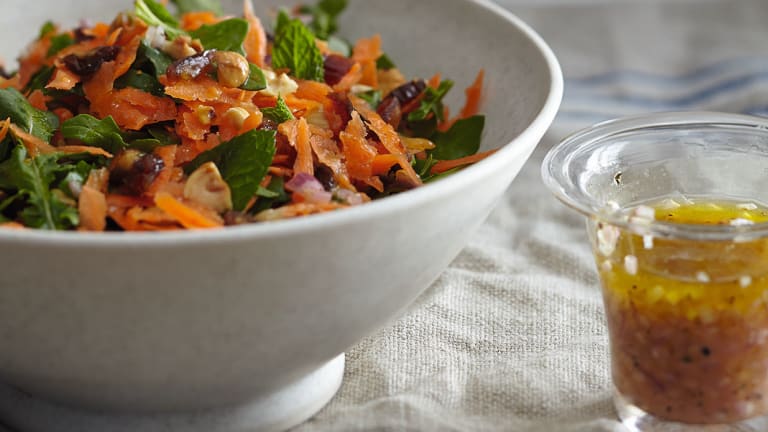 Cookbook Spotlight: Modern Jewish Cooking
In Modern Jewish Cooking Leah Koenig offers new spins on old-world dishes, while introducing soon-to-be classics for the next generation of cooks. This rich collection of beautiful recipes, from borscht to cheesecake, captures the soul-satisfying flavors of the ever-evolving Jewish kitchen for the way we eat now.
Carrot Salad With Mint And Dates
Leah Koenig shares 175 recipes showcasing handmade, seasonal, vegetable-forward dishes. Classics of Jewish culinary culture – such as latkes and hamantaschen – are updated with smart techniques and vibrant spices. Approachable recipes go beyond the traditional, incorporating regional influences from North Africa to Central Europe. Koenig also includes a primer on Jewish holidays accompanied by suggested menus, sidebars on the new crop of restaurateurs, food purveyors, and farmers breathing fresh life into Jewish cuisine.
Sautéed Green Beans With Labneh And Sliced Almonds
Jewish cooking is handmade and grounded in tradition and at the same time looks toward the future. Matzoh balls can be light and flecked with jalapeño. The pickles, charoset, and challah on your table can be handmade, by you; and vegetables can be the center of your holiday feasts. In this cookbook, Leah Koenig has struck the perfect balance between traditional Jewish cooking and the Jewish cooking of the future.
To purchase Modern Jewish Cooking here.