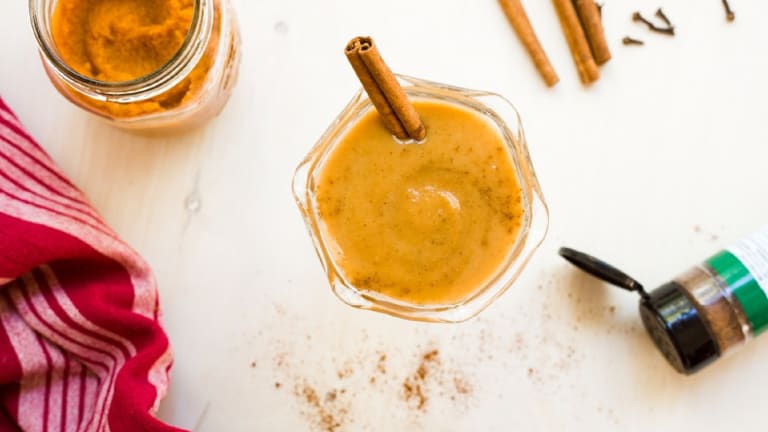 DIY Breakfast Essentials
When you need a wholesome, healthy breakfast, sometimes you just have to do it yourself…
Here are a few recipes to get you started on making your own breakfast treats from scratch. Once you have mastered these techniques, you can experiment with different flavors and combos to dress up your yogurt, smoothie, or cookie— the possibilities are endless! 
Coconut milk yogurt is an easy start for any breakfast. Topped with granola, berries, or cereal, it's fun layered in a yogurt parfait, and has a great, tropical flavor reminiscent of fond summer memories- even as leaves are changing and the air is becoming cooler. This recipe for coconut milk yogurt is awesome, and I highly recommend making it in the evening, as you need to set aside 12 hours for your yogurt to become yogurt in the oven. Also, it's super important that you sterilize your jars that will hold the yogurt, so make sure to follow those steps I listed in this video closely. The reward of having this on hand in the morning is well-worth the effort!
MORE: Chocolate Banana Smoothie
Adding a tablespoon or two of coconut milk yogurt to this dairy-free smoothie is the perfect addition for a healthy jump-start to your day. Especially if your plans involve a pumpkin patch, Halloween costume, or hay ride, it's a great way to keep the energy up without the seasonal sugar crash! Depending on how you like your smoothie, you can add more almond milk for additional creaminess. Also, if you are anything like me, this is about the point where I begin craving pumpkin spice anything, so this drink is an economical way to get the flavors going daily.
 MORE: Pumpkin Recipes for Fall
VEGAN CRANBERRY BREAKFAST COOKIES
These easy-to-assemble cookies are perfect for breakfast on-the-go. Gluten, dairy and refined-sugar free, they fit the pickiest palate, and the crunchy peanut butter gives you just enough protein to make them a substantial option. With ingredients you may already have in your pantry, just mix everything together, line a baking sheet with parchment paper, and assemble the rounds. Plus, telling anyone, child or otherwise, they are getting a cookie for breakfast is always a great way to start the day.

MORE: Quick and Healthy Recipes
Want stories like this delivered right to your inbox? Sign up now for our Joy of Kosher weekly newsletter.