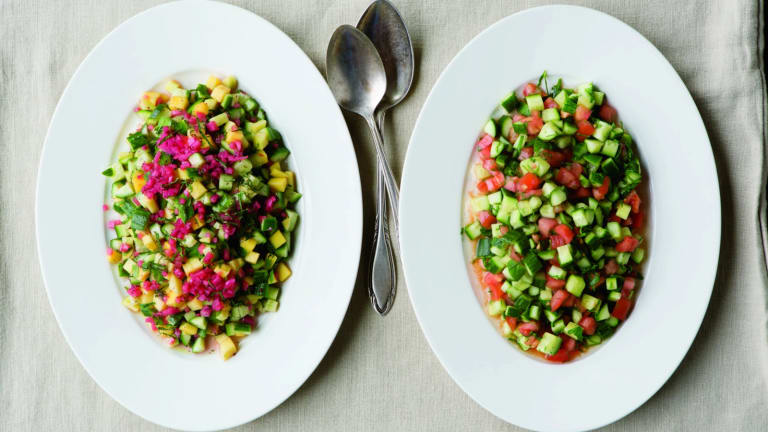 Eleven, 10-Ingredient or Less, Salad Ideas for Shabbat
The concept of 'salatim', salad served tapas style, is very popular in Israel. A range of salad and condiment varieties are usually accompanied by warm, toasty pita or laffa and a platter of falafel or schwarma. For Shabbat, this concept works perfectly with classic challah and roasted salmon. Even after Shabbat, these are perfect anytime salads that make this collection worth holding on to. 
What makes this collection even better? The few ingredients each salad needs for flavor-packed results.