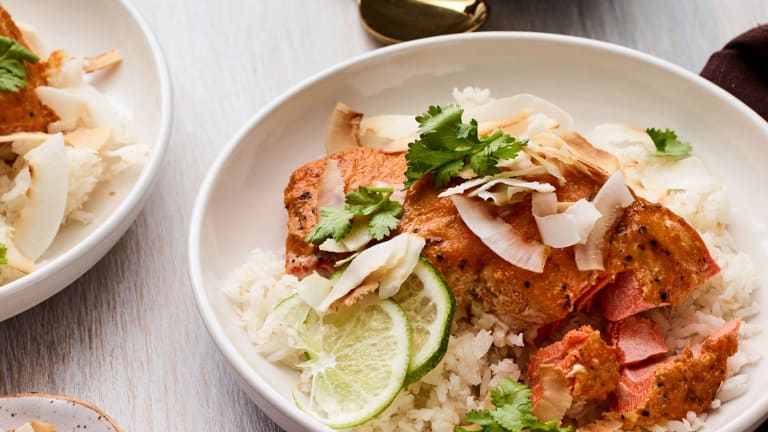 Health Benefits of Coconut and How To Get More Of Them
Coconuts have a long history. They are found on many tropical islands and have been known to nourish populations around the globe for centuries. Between their meat, milk, juice, and oil, coconuts contain enormous nutrients and medicinal properties. 
Pacific Islanders consider coconut oil to be the cure for all illness. Traditionally coconut has been used to treat all sorts of diseases and ailments and nourish the body. However, for many years in our recent past coconut was considered unhealthy because of its high saturated fat content. Only in the last 10 to 15 years did we discover that the saturated fat in tropical plants is not the same as that in animal fat. In fact, this type of medium chain saturated fat is digested differently and actually has many therapeutic effects. 
At the same time that coconut is gaining recognition as a nutritional superfood, the oil is also being discovered as a non-dairy alternative to butter. Because it is mostly made of saturated fats it can work in many baked goods where other oils do not.  
While coconut oil is getting the most attention, you should not stop there. The health properties are found in all parts of the coconut and we want to use them all. 
More information on the health benefits of coconut can be found here. 
The Coconut Trifecta
When we get a recipe that uses three different forms of coconut we call it the trifecta. We have developed 4 of them for you so no matter what your taste you can start getting more coconut in every meal. 
We love granola and there are so many ways to make it. This recipe really highlights coconut by using coconut oil, coconut flakes, and coconut sugar. Make it your own with different fruits or nuts, and even chocolate.  
AUTUMNAL VEGGIES IN GINGER COCONUT CURRY
A triple threat of coconut (oil, milk, and vinegar) perfumes this dish with its nutty sweetness. Serve this as a side for roast chicken, beef, or fish. Or, serve with rice for a vegan main dish. If you want a little less heat, opt for a jalapeño, or half of a mild poblano pepper.
SLOW ROASTED COCONUT CURRY SALMON 
This one has coconut milk, toasted coconut flakes for garnish, and coconut vinegar. A full meal in a crazy flavorful pot. 
CRISPY COCONUT CHICKEN FINGERS/SCHNITZEL
Last, but certainly not least, this Jewish/Caribbean fusion recipe uses coconut in every step.  First, the chicken is marinaded in a crazy flavorful coconut milk bath. Then it is coated in desiccated coconut mixed with rice flour, which keeps it gluten free and extra crispy. Finally, it is fried in coconut oil. 
Want stories like this delivered straight to your inbox? Sign up now for the Joy of Kosher weekly newsletter.