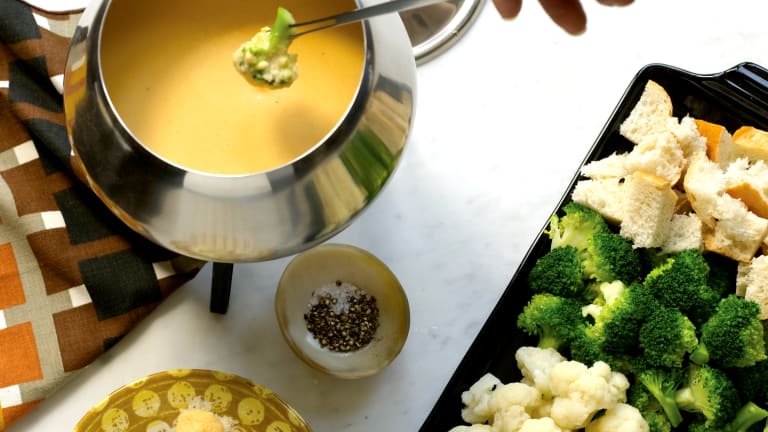 How to Cook with Your Kids, Stress-Free
We all have these dreams of spending quality time cooking with our kids in the kitchen. Is there anything more precious than baking a cake together with your toddler? But often, we are pressed for time and patience and so that dream can turn into a (messy, stress-y) nightmare quickly. 
Here are my top tips, for fun, food, family time in the kitchen: 
  1) Pick a Time When You Have Time:  
Seriously don't start this activity when you're in a rush to be anywhere or do anything other than focus on cooking with your kids in the kitchen.
  2) Age Appropriate Tasks: 
We all know not to hand a knife to a 2-year old but make sure to challenge the older kiddies and don't give them "baby-ish" tasks. I give the little ones jobs that focus on gross motor skills and require lots of fun, fingers-in-the-food, exertion, like kneading, rolling, tossing and mixing. In addition they love easy tasks like collecting and bringing me the easily identifiable ingredients within their reach like olive oil, salt, milk etc.
The older ones get the jobs that require fine motor skills and more precision like measuring, seasoning, slicing and decorating. In addition to cooking skills I always use this opportunity to reinforce math and reading skills by having them read the recipe out loud, do the math for doubling (and tripling and quadrupling) and search out the spices in our overloaded spice cabinet. 
Julie Negrin, frequent contributor is a nutritionist and culinary instructor in New York City and the author of Easy Meals to Cook with Kids. She share lots of tips for age appropriate tasks along with kid friendly recipes in our Cooking with Kids series.
3) Manage Expectations:
Remember you are cooking with KIDS. Your little sous chefs are a work-in-progress. (More on that below)
4) Expect Mess:
Be prepared for flour everywhere (but the bowl). Seriously.
Clean up any clean dishes so you don't have to do them twice and move fruit bowls and countertop utensil canisters and the like out of the way to both increase the size of your work space and decrease the amount of clean-up.
5) Imperfection is Perfection:
This is an important lesson for when we cook alone and for all mommy-and-me cooking projects. When made together and made with love nothing tastes better than handmade, homemade food from you and your little (and big) ones.
Remember to enJOY the process. Use it as a time to talk, bond, smile, laugh and turn your house into a HOME.  
MORE: Tips & Tricks for Cooking with Kids
Here are 3 of my favorite sweet and savory recipes that are fun to make and fun to eat with your kids.
There's no other way to eat nachos than with the works! I'm talking everything from cheese, to guac, to salsa, to jalapeños, to beans, to sour cream and then some!  Nothin' better than nachos for all around family fun in the kitchen.  
Stacking is great precision work for the older kids and depending on their age this could be a great opportunity to introduce them to frying.  
MORE: Cooking Quiche with Kids
Cheese Fondue, for the more grown up palates in the house...Fondue pots are essential to the success of this meal. A proper pot will keep your fondue warm and the perfect consistency right at your tabletop.  
MORE: Salads the Kids can Make
Want stories like this delivered right to your inbox? Sign up now for our *free* JOY of KOSHER Newsletter.