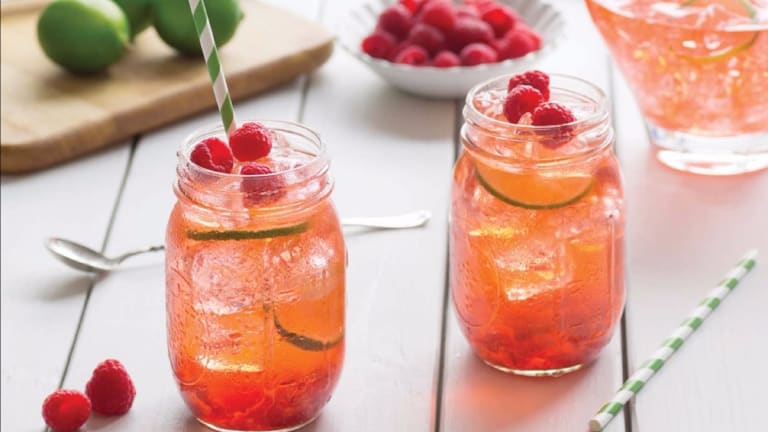 Keep Your Cool With Naturally Sweetened Iced Teas
Naturally sweetened iced tea
Skip the soda and artificially flavored iced tea and make your own blend using our simple formula. Choose the tea of your choice, add apple juice, ice, some water and add any citrus, fruits and herbs you have on hand.
Feel free to incorporate other flavors such as mint tea, limes, mint leaves, raspberries (picture), blueberry tea, blueberries, basil, black tea, or orange slices.
Here are more refreshing cold summer iced drink inspirations!
Recipe published in JOY of KOSHER with Jamie Geller Magazine Fall 2012 SUBSCRIBE NOW
Want stories like this delivered right to your inbox? Sign up now for our *free* JOY of KOSHER Newsletter.