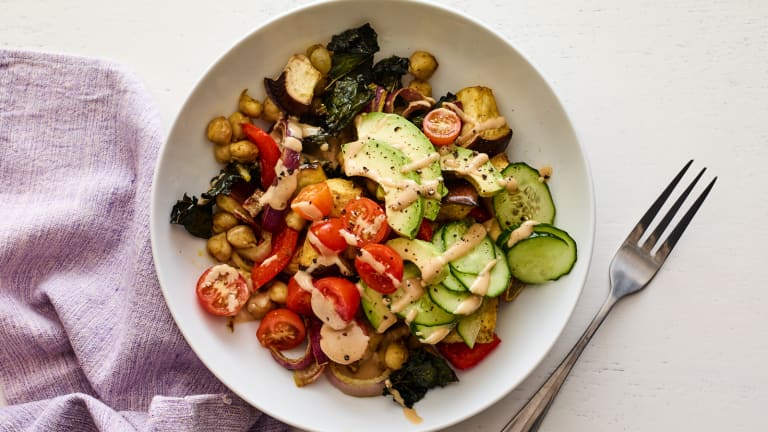 I Can't Believe It's Vegan! 66 Must-Try Vegan Recipes
Falafel? Vegan. Hummus? Also vegan. Gazpacho? Yep. Tahini? You betcha. So are most veggie burgers, pasta and breads. And every grain and vegetable fits the bill. And don't forget all the legumes. You guessed it. They're also vegan.
Plant-based eating is on the rise. In a recent Nielsen survey, over 40% of consumers want to include more vegan meals into their diet. And with a plethora of easily available plant based protein choices (tofu, chickpeas, etc.), it's never been easier to "veg out."
Many of our readers ask for vegan recipes. (It was one of our top searches this Passover!) So we've put together a small list with just a fraction of the vegan recipes we have on our site.
Whether you are a vegan, love a vegan, want to include more veggies and plant protein in your meals, or just want to see what all the fuss is about, here are 66 of our favorite vegan recipes that you can make for breakfast, lunch, dinner and even dessert!
66 Vegan Recipes That Everyone Will Love