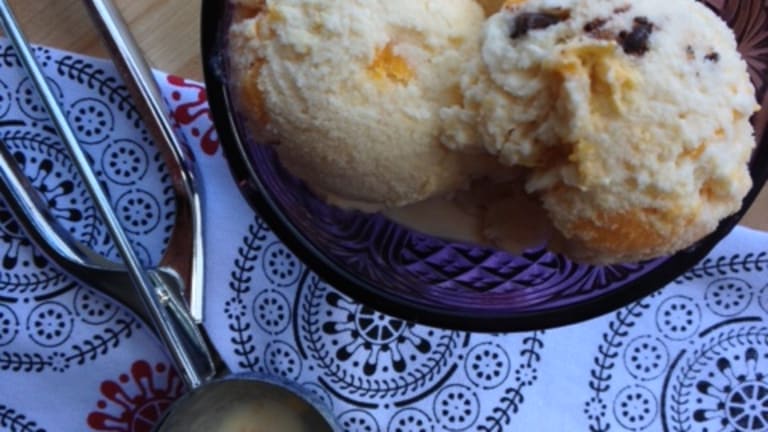 The people in this world who know me best know I don't really love fruit.  I know, I know, what kind of foodie doesn't love fruit?
Here's the thing, I'll eat my fruit if it's in smoothie form or maybe in a dessert even.  I mean, I'm never going to say 'no' to apple pie.  However, I'm not reaching for fruit if I'm hungry.  What I am reaching for are veggies----especially peppers.
I embraced the pepper as a young child and it's been happily ever after ever since.  Once I embraced the milder, sweet pepper, I ventured into the hot pepper.  I once ate a habanero hot wing that was so spicy my lips started burning before I even took my first bite.  But you know what? I loved it.
There's something about that sweet spiciness of a habanero, jalapeno or poblano pepper that is my ideal of natural flavor so when I was asked to create recipes that embrace peppers, I was more than game.  The first recipe I knew I wanted to attempt was a healthier black bean burger.  I was tired of the frozen kind, knowing that I could make one better and fresher if I just took the time to experiment.  Because I wanted a healthy dose of flavor with a healthy dose of whole food ingredients (note the quinoa and oats in the recipe), I decided to saute a beautiful mix of jalapenos and sweet green and red peppers.  The results were not only phenomenally flavorful but also just plain pretty.
With my second recipe, I wanted to venture into the not-so-obvious with an attempt at peppers and dessert.  Since it's summertime, I'm living in Miami and it's mango season, all I had to do to get a little inspiration was to walk outside. Mangoes are everywhere these days! So, with mangoes and jalapenos on the ingredient list, my instinct was to go with ice cream. The key to getting that beautiful hotness from the jalapenos to sing while not being drowned out by the ice cream is to saute  finely chopped jalapenos over a dry heat (i.e. no oil in the pan).  I took a risk and it work.  I hope you do to.  Enjoy!
Jalapeno Black Bean Quinoa Burgers