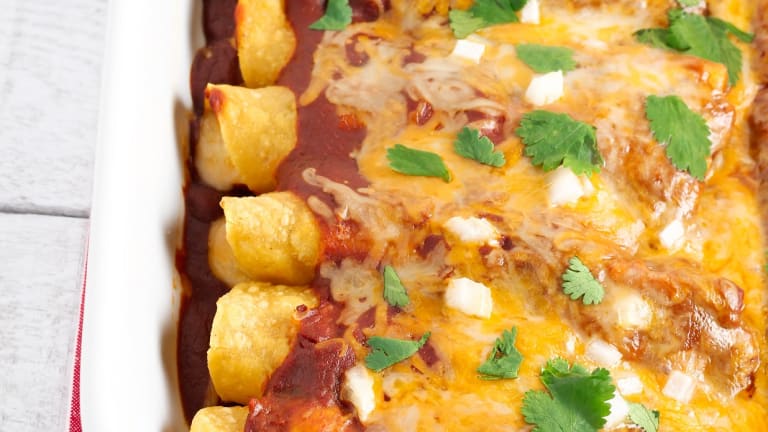 Kosher Tex Mex That Tastes Like the Real Deal
I'm from Texas, so I know good Mexican food. And since I didn't always keep kosher, I used to love going to the authentic "Tex-Mex" restaurants and eating myself into enchilada, rice, fajita, and warm tortilla oblivion. I hunted for the family-run, no-frills restaurants with Grandma in the back making tortillas from scratch and stirring huge pots of simmering sauces.
And Texas is full of those hidden gem restaurants. One time I tried eating Mexican food outside of Texas, and that was a really silly decision. Nobody does Mexican food like Texas (except maybe California, which happens to be where I was born. I stick to places that have good Mexican food.)
Restaurant Memories
Finding those hidden gem restaurants used to be a hobby in itself for me. I would check social media, food magazines, television shows, and any other avenues I could get my hands on to uncover all the local, trendy, best-kept-secret restaurants that I just HAD to try. And when I travelled, I spent hours putting together lengthy list of restaurants to go to. My friends used to tell me their vacation plans so I could create restaurant itineraries for them. Like I said, a full-blown hobby.
Filling the Mexican Food Void
Now that I keep kosher, the list of restaurants to research and try is significantly shorter (that's probably the biggest understatement I've ever said). So these days, I channel my food obsession into my kosher food blog, Pass the Challah. I love it! I now research the latest and greatest recipes, along with the occasional new kosher restaurant.
I do still miss scratch-made, authentic Mexican food. So you bet I'm going to recreate it in my own kitchen! I'm not going to lie to you and say these recipes live up to my Mexican food memories, but they definitely satisfy my well-trained Mexican palate. Enjoy!
Mexican food is at its best when it is cheesy, saucy, and full of rich and bold flavor. So these scratch-made cheese enchiladas hit the spot! They are simple, flavorful, and literally bursting at the seams with cheese. What really takes the enchiladas over the top is the homemade enchilada sauce, which comes together in just a few minutes! I recommend making a double batch of the sauce and saving it for nachos, tacos, quesadillas, and burritos. Your family will thank you!
MORE: Jamie's Mexican Burgers
One of my favorite Mexican restaurants used to serve mashed potatoes that were almost too good to be true. Who knew that the combination of creamy mashed potatoes and Mexican flavors could be so outrageously delicious! They are loaded with butter, green chiles, bell pepper, cheese, and sour cream (and totally worth the indulgence). Bonus— no need to peel the potatoes! The skin adds great color and texture. My copycat version tastes just like the potatoes I used to eat at the restaurant.
MORE: Make Your Own Mexican Shabbat
Sopapillas are a dessert commonly served in Mexican restaurants. They are fried pastry dough dusted with lots of cinnamon sugar, and often served with honey. These sopapilla cheesecake bars taste just like a sopapilla, but made even better with cream cheese! Cinnamon sugar, pastry dough, and cream cheese—nothing could ever go wrong with that. They are always a huge hit with every crowd.
MORE: Authentic Kosher Mexican Cooking
Want stories like this delivered right to your inbox? Sign up now for our *free* JOY of KOSHER Newsletter.