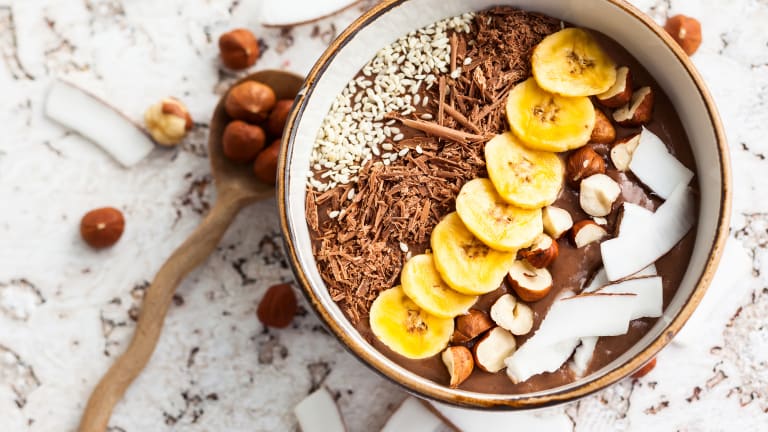 Make Breakfast Great Again: 6 Recipes & Nutrition Tips
Breakfast is often the most neglected meal of the day, but studies have shown that eating within an hour or so after you wake up will jump start your metabolism and provide the energy you need for the day. In fact, children who eat breakfast perform better in school and adults who do the same have improved cognition.
That's why I am constantly creating new breakfast recipes for our Fresh Families meal plan. Everyone loves how these breakfasts get them out of the cereal-and-milk habit and help them stick to the plan for the rest of the day. 
The trick to making a healthy breakfast part of your daily routine is finding what works best for you. Do you need to prep it ahead the night before so you can grab and go on your way out the door? Or do you prefer a hot, fresh breakfast that you need a few extra minutes to enjoy. 
Figure out what works for you and make it happen.

Breakfast Basics:
1. It's important to have good, lean protein. Dairy products, yogurts and cheeses are good options. Nuts are high in protein and vitamins.
2. Whole grain bread or oatmeal are hearty, satisfying carbs. The only thing you want to avoid is lots of processed sugar.
3. If you associate breakfast with something sweet, go fruit and pair it with protein for a breakfast that will carry you through to lunch or at least a mid morning snack.
3 MORE BREAKFAST WINNERS
Chocolate Banana Smoothie Bowl
Huevos Rancheros with Kickin' Salsa