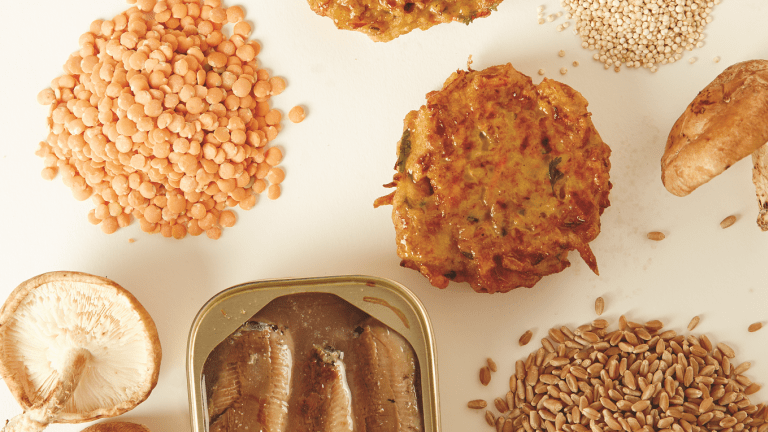 Make Your Own Healthy Burgers With These Tips
Now is the perfect time to switch to eating right! There's something comforting and reassuring about burgers which I find children greatly welcome. Here's your chance to sneak a maximum of nutrition-packed vegetables and grains in your food, so even the most scorned among them, visible by themselves on a plate and often discarded, get eaten with gusto in a burger where they are shredded and integrated in the global mixture, and do their unseen magic. 
My burger recipe is quite elastic, with no end of variations. It is quick — no deep-frying, so, not too bad. Homemade burgers will leave their commercial counterparts in the dust. Don't be afraid of making a large batch: your food processor will do all your grating and shredding in the blink of an eye. They will freeze very well. Reheat them in one layer in a 300° oven for 12-15 minutes.
Start with the basic homemade veggie burger recipe
Now try the variations...
Looking for more veggie burger ideas? Try these recipes!
VEGGIE FISH BURGERS
You can get racy and throw 2 cans of sardines or tuna, oil and all, in the vegetable mixture for a complete meal. 
Don't be afraid of using sardines, they will be invisible but their hearty and funky flavor will be a fabulous addition. (I guarantee it; children will eat it, tried and true. Just don't say the S word until after they have tasted the finished product.) In this case, no added salt to the mixture. Proceed just as above.
VEGGIE, MEAT, AND POULTRY BURGERS
Omit flour, decrease the amount of veggies, and add ground beef or poultry, no exact amounts needed. Use 1-2 eggs- just enough to bind the mixture.
Less oil, just enough oil to coat the skillet will be enough, as ground beef or chicken releases its own oils during the cooking process.
Want some meat in your burger? Try these healthy ground turkey burgers
GRAIN-BASED BURGERS
My favorite! Substitute 2 cups cooked rice, millet, quinoa, lentils, chickpeas, any cooked grain you might have on hand for the flour, and proceed as instructed.
See more from Levana Kirschenbaum
Recipes originally published in Joy of Kosher with Jamie Geller Magazine Subscribe Now
Want recipes like this delivered straight to your inbox? Sign up now for the Joy of Kosher Weekly Newsletter.