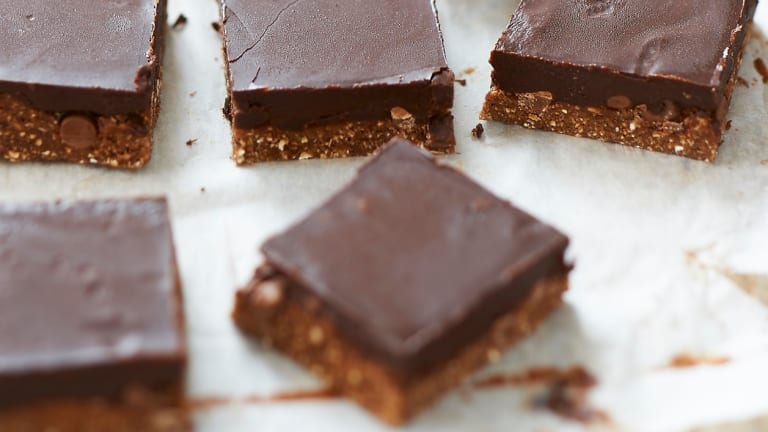 My Relationship with Food: 100 Recipes to Nourish Mind, Body & Soul....Exclusive Preview
Did you know that 63% of women are satisfied with their appearance compared with 74% - of men?
A timely new cookbook, My Relationship with Food, gives an insight into how one woman, a Le Cordon Bleu chef, has overcome personal challenges around body image and eating, and how she's been able to successfully manage this relationship with food.
With 100 gluten free recipes that don't contain refined sugar or an overload of carbohydrates, Chef Lisa Roukin, demonstrates that this well-documented style of eating really works. Eating healthy, nourishing foods doesn't need to be restrictive - indeed, the opposite is true - we can eat delicious meals and snacks that not only taste wonderful but also benefit us in every way.
Says Lisa: "The key to a balanced and happy life is about successfully managing relationships - with friends, family, the way we view life, the situations with come across and yes, even with our food. We have choices in every moment of our lives and some of us may view our eating habits, our thinking around food and our diets as either negative or positive influences on our sense of self and our well-being."
These lamb shanks can be served with creamy polenta or horseradish mashed potatoes. If you want a modern twist you can also serve this dish on a bed on sautéed shallots and edamame beans.
ROASTED AUBERGINE WITH TAHINI & POMEGRANATE
A beautiful dish which marries jewel-like pomegranate seeds with the black skin of the aubergines.
Made with whole food ingredients, these divine brownies are truly indulgent.
MORE: Healthy recipes from cookbook author Lisa Roukin
Want stories like this delivered right to your inbox? Sign up now for our Joy of Kosher weekly newsletter.