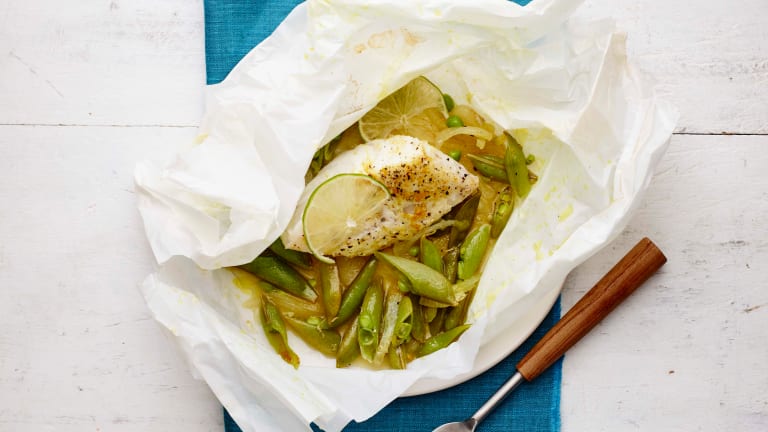 My Secret for Fool-Proof Flavorful Fish
Listen up! I'm about to give away one of my best-kept secrets. You can cook moist and flavorful fish every time with this one little kitchen hack: parchment paper!
I've borrowed a little thing the French call En Papillote, i.e., in parchment. You put all your ingredients in the parchment paper: fish, seasonings, veg and some evoo. Fold it up to seal and cook. In a few minutes you'll have delish fish that you can gorgeously present to your fam or guests in their little pouch.
And did I mention the clean up? Super easy, breezy!
8 Fool-Proof Flavorful Fish Packets