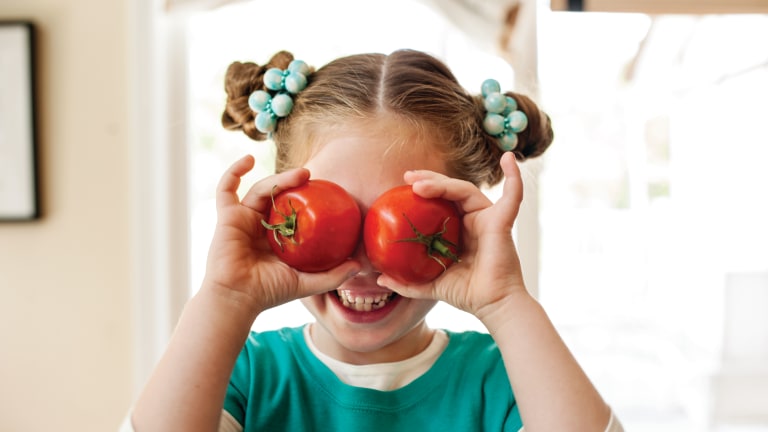 9 Family-Friendly Ideas For a Healthier, more Active 2018 + 6 Energy Boosting Snack Recipes
This year, we are all about healthier eating & an active lifestyle for the ENTIRE family. We recently launched our Fresh Families plan celebrating this fresh, modern outlook that is kid friendly and family approved. We take inspiration from all those around us and are especially impressed with our friends at Camp Zeke, who established a Jewish camp where kids and teens celebrate healthy, active living through culinary arts, fitness, sports, and farm-to-table gourmet food. 
The staff at Camp Zeke shared some ways to stay active in the winter months when it is a bit more challenging to get moving outdoors. Get active today with the following 9 ideas and scroll down to check out six amazing energy boosting snacks the entire family is sure to love.
Download a FREE exclusive kid friendly, healthy recipe E-Book from Camp Zeke.
Activity 1: Make A Dance Party
Put on your favorite music and get dancing. This is a wonderful bonding activity and a real workout as well. Motivate your kids by having them choose the playlist.
Activity 2: Chores Olympics
Make chores a competitive event. Give your family a list of chores, from putting away their toys, washing the dishes, sweeping the floor, changing linen or vacuuming the playroom. Challenge them to do it all in five minutes or ten minutes or less. Set your timer and get moving. Smoothies for all participants is a wonderful motivating factor.
Activity 3: Hide & Go Seek
For younger kids, this is a fun game that keeps them moving indoors.
Activity 4: Take a Hike
Any day that is over 35 degrees is nice enough for even a short walk. You can make your strolls more purposeful by going on an errand or having your kids look out for points of interest in your neighborhood or nature.
Activity 5: Indoor Relay Race
Choose even one simple relay race or do a few and you've got your family moving. Think jumping jacks competition, walking across a room balancing a book or any balancing challenges.
Activity 6: Hula Hoop the Night Away
The simple hula hoop builds up core muscles and is a real blast. Put on some music and you've got yourself a party.
Activity 7: Turn your kids into Mini-Chefs
Having your kids help prep dinner, from chopping to slicing to setting up the table, gets them more involved in what they are eating and also keeps them busy and active. 
A study conducted by the University of Alberta and published in the journal of Public Health Nutrition shows that kids who cook, eat more healthfully. In general, children preferred fruits to veggies, but children who helped with cooking showed a greater preference for both. Vegetable preference was also 10 per cent higher among children who helped cook.  
Activity 8: Use Technology
There are many dance video games and more advanced sports and balancing games available on various platforms. Use these games and activities as rewards and as a way to get your kids active and moving.
Activity 9: Go to a Class
Find a fitness class at a local gym and attend as a family. 
6 ENERGY BOOSTING FAMILY FRIENDLY SNACKS
Click here to learn more about Camp Zeke.