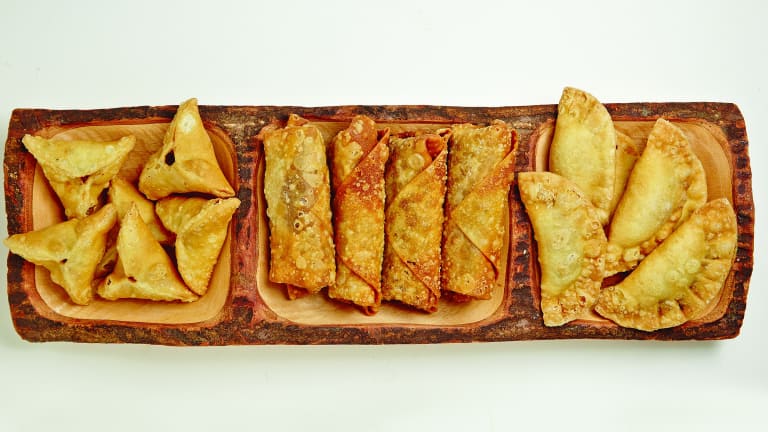 Quick Pulled Beef Brisket Recipes
We love pulled beef brisket and while we love to make it from scratch, we also love to take shortcuts when we can. Thanks to Jack's Gourmet we can just pull our beef right out of the fridge with their ready-to-eat BBQ pulled beef brisket whenever we want it.  We can follow any of our pulled beef leftover recipe ideas here or we can try some new ideas.  
Teaming up with Jack Silberstein, chef and CEO of Jack's Gourmet, we cooked up a multitude of easy finger food and memorable family dinners.
PULLED BEEF FINGER FOODS
PULLED BEEF WONTONS, EGG ROLLS, and EMPANADAS are all variations on the same theme.  They all go to show that if you wrap and fry pulled brisket you will have a lot of happy people around you. 
If you want to really enJOY your pulled brisket without the guilt, put it in piece of lettuce. You can still eat it with your hands, but save on the carbs. 
PULLED BEEF SLIDERS OR SANDWICHES
Whether you go mini or full on sandwich the pulled brisket is mighty tasty in a bun for a quick weeknight dinner. All you need are some pickled onions. 
Last, but not least is our suggestion to use pulled brisket for your next taco night.  Taco Tuesday will never be the same when you go pulled.  
The pulled beef brisket is available in markets throughout the United States and can be purchased online.
Originally published in Joy of Kosher with Jamie Geller Magazine Winter 2015 - get even more editorial when you Subscribe Now
Want stories like this delivered right to your inbox? Sign up now for our *free* JOY of KOSHER Newsletter.