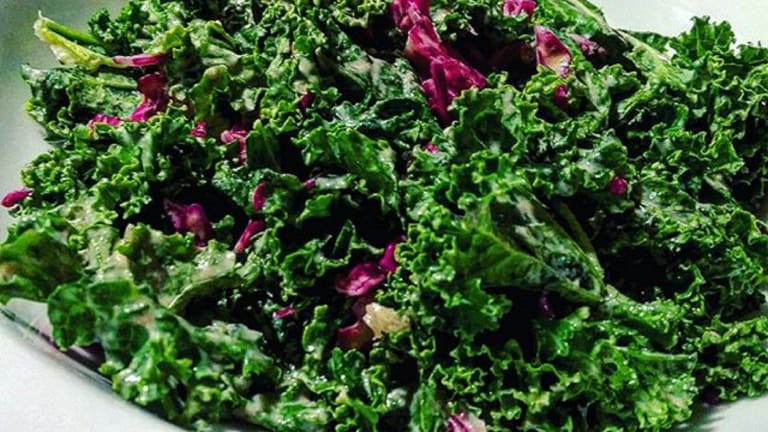 Raw Food Diet 101: For Serious Diet Seekers
What is a Raw Vegan lifestyle and how to start reaping its benefits, don't worry you don't have to go all in. 
Juicing is a popular fad right now, but it has always been a part of a raw vegan diet. Raw veganism is a lifestyle that includes fresh, uncooked, and unheated foods.
A raw lifestyle provides you with insane amounts of nutrients via rich-plant-based offerings including fruits, vegetables, nuts, seeds, seaweeds, and sprouts. Not only are you getting a ton of minerals and vitamins, but a raw lifestyle is also found to be alkalizing, the foods are water-rich, and easy to digest. 
If you incorporate any amount of raw foods into your diet, you will start to feel its benefits. When I started my raw journey, I began by removing processed foods from my diet, and leaning more on plant foods. I was motivated by my mom's healing journey: she healed a vicious autoimmune disease called Interstitial Cyctitis (which caused her to urinate every 5 minutes and experience burning pain at all hours of the day, for 8 years), through water fasting and raw foods. Seeing my mom transform from a bent-over frail woman (from the pain she was experiencing), into an avid and happy hiker demonstrated the incredible healing potential of raw foods.
After witnessing that healing transformation, I quickly realized that yes, food CAN heal, and I started slowly transitioning to raw. I was living in Jerusalem at the time, and didn't know anyone who was vegan, let alone raw. While veganism is exploding in Israel these days, it was not back then. I had been vegetarian for several years, but it was nothing close to veganism, and still meant quite a major transformation.
After being raw for 4 years, I decided to become a health coach full time. I now offer classes and online teaching about raw food with the aim of helping others see how delicious, nutritious, and easy this amazing lifestyle is! There is no need for suffering in this world, not for humans and not for animals either. This is why I do what I do with all my heart. One of my favorite ways to connect and support people is through my free facebook group – Soul in the Raw. If you'd like additional tips and support, you are more than welcome to join and partake in our recipe sharing!
Top Tips for Including Raw Food in your Diet
You definitely don't need to be 100% raw vegan in order to reap the benefits of fresh and juicy fruits and vegetables. Here are a few ways that you can incorporate more raw food into your diet:
• Start with the easy stuff - Add raw foods that seem easy and obvious for you. Salads, fresh fruits, and carrot and pepper strips are all raw. 
• Eat 2-3 cups of fruit before every meal - This helps you eliminate sweet cravings after meals, which negatively impacts digestion.
• Go raw slow - Pick a realistic number of meals per week to eat raw. Breakfasts are great because you can have smoothies, which are fun and easy to make, especially with frozen fruit. To learn some easy tips and tricks to making these, go to my blog post here. You can also replace pasta, pizza, sushi, and many more of your favorite unhealthy foods with raw vegan versions. I give you some great examples in the recipes below.
• Find great recipes - Decide on certain recipes that you will always make raw. For example, raw desserts are delicious and are very easy to make. You can also replace regular pasta with vegetable pasta using spiralized zucchini or cucumber.
• Make your own salad dressing - Raw vegan salad dressings, and even sauces and dips, are flavorful, easy to make, and nutritious. I have a great free guide on making your own salad dressings, which you can access here.
• Make part of your meal raw - Incorporate major raw components into a cooked vegan healthy and unprocessed meal. You can start by doing ½ raw and ½ cooked, and go up from there. For example, cook 1 cup of plain quinoa, and add that to a fresh salad, with a delicious raw vegan dressing.
• Go Rawtill4. This involves eating high-carbohydrate raw food (mainly, fruit) until your dinner meal, which would be a vegan high carbohydrate, low fat cooked meal. 
MORE: The Best No-Fail, No-Bake Vegan Desserts
3 Delicious Raw Vegan Recipes to Get you Started 
This easy hummus is made in just 5 minutes with a food processor. With chia seeds, zucchinni, and spices, it's not your regular hummus.  
MORE: The Best Homemade Gourmet Vegan Brunch
SUPER KALE SALAD WITH ALMOND BUTTER DRESSING
 This superfood salad combines two healthy superstars- kale and cabbage, with plant-based omega 3's of flax seeds.
MORE: Delicious, Fancy, and Vegan: A Complete Shabbat Menu
This Raw Vegan Mushroom Pizza is packed with plant based alternatives to products such as cheese, crust, and even cooked marinara sauce. Make sure to read the recipe in advance and allow enough time for soaking.  
Want stories like this delivered right to your inbox? Sign up now for our *free* JOY of KOSHER Newsletter.