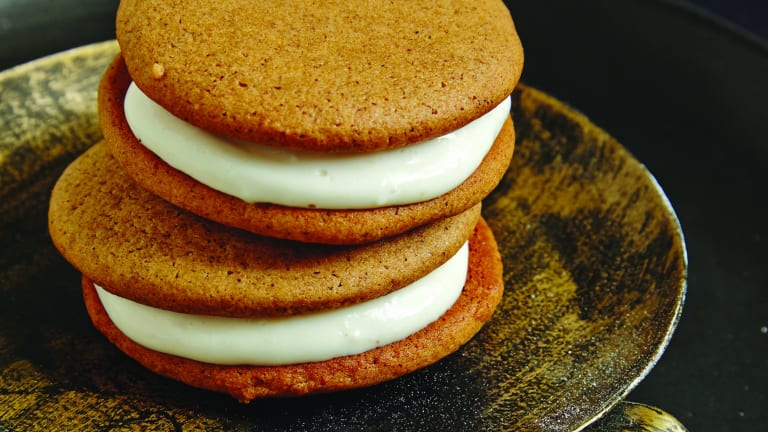 Real Cookies Like Spice
Cookies have a special place in my heart and I would be hard-pressed to choose a favorite. 
Like many Ashkenazi Jews, my first experience baking cookies was trying my hand at hamantachen when I was little and later venturing into chocolate chip cookies to bake for friends in college and law school. Today, I am always excited to develop new cookie recipes. Cookies are so easy to bake in advance and freeze and then you just grab a bunch when friends show up, or if you need a little boost that day. They also are the perfect gift for the person who has everything.
Gingerbread was brought to France by an Armenian monk in the 900s and then spread throughout Europe. The most famous spice cake in the Jewish tradition is the honey cake eaten on Rosh Hashanah. In 2013, I included honey cake biscotti in my Holiday Kosher Baker cookbook, my version of spice cookies for the New Year.
The flavor profiles of these spice cookies are perfect for fall and the dreary wintertime; they will wake up your palate. You can also add more spice to the recipes as you like — if you love cinnamon, add 1/2 teaspoon to either recipe, and if you do not like cloves, you can reduce or omit that ingredient. Feel free to boost the spice content and let me know how it worked out.
Cookie butter is more recent in origin. In 2007, companies in Belgium started blending speculoos cookies into a paste. Once it hit Trader Joe's during the last few years, it became popular in the United States. Feel free to use any dry cookie for the butter, and note, the recipe here is paerve.
Cookie butter is so easy to make and you can shmear it on anything you like — even more cookies. Spread on apples, bananas, challah, or just eat with a spoon. You can use the gingerbread cookies from the recipe above (just bake them until they are crisp), vanilla wafers, shortbread, or any simple butter or pareve plain cookie. This is a great way to use up dry cookies that might be sitting around.             
These dark chocolate cookies are made with olive oil and are flavored with coffee and many spices.    
Originally published in JOY of KOSHER with Jamie Geller magazine, Winter 2015. Subscribe Now!
Want stories like this delivered right to your inbox? Sign up now for our *free* JOY of KOSHER Newsletter.