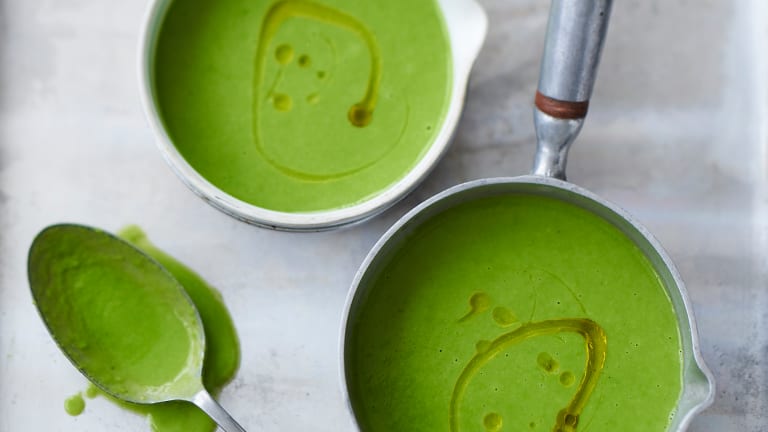 Short on Time: Recipes to Make Your Life Easier
Between work obligations, social plans and kids' after school practices, we tend to run out of time and fall back on familiar, easy to prepare meals that don't require much thought or effort. For some of you, cooking doesn't come easily or isn't a pleasure, so you rely on a handful of meal options, which are convenient and easy. You have to wonder about the nutritional value of meals pulled from the freezer, which are either nuked in the microwave or bunged in the oven. Yes, the packaging was appealing and you can have a meal in minutes, but what's the pay off? And don't even get me started on the ingredients list… some of which don't even qualify as food. Say no more. I am not against frozen foods but it cannot be argued that fresh is best.
I've found the best way to ensure I have quick and healthy meals for myself and my family is by planning the weekly meals ahead of time, checking what food I have in my cupboard and taking a list to the supermarket to make sure I shop smart. This way I avoid throwing food away and it's a great time saver.
Cooking healthy food doesn't have to be complicated or time consuming. Make soups, double (or triple!) the quantity, portion it out and freeze for a time when you know you will have no time to cook or make a large amount of quinoa and store in the fridge for up to a week to add to any salad or side dish with cooked vegetables. 
WATCH: Tips for Making Ahead and Freezing Recipes
This colourful, crunchy, tangy Asian Chicken Salad can be served at a picnic or simply when you have leftover chicken or turkey!    
MORE: 8 Ideas for Transforming Meat Leftovers
QUINOA WITH SHITAKE-OYSTER MUSHROOMS
Quinoa with Shiitake & Oyster Mushrooms is a tasty side dish or summery main meal.  
MORE: Freezer Friendly Recipes
A surprisingly simple but elegant Pea Soup. A few sprigs of fresh dill also works well.      
MORE: Easy to Make Recipes with Only 5 Ingredients
Recipes printed with permission from My Relationship with Food: 100 Recipe to Noursh Mind, Body & Soul
Want stories like this delivered right to your inbox? Sign up now for our Joy of Kosher weekly newsletter.