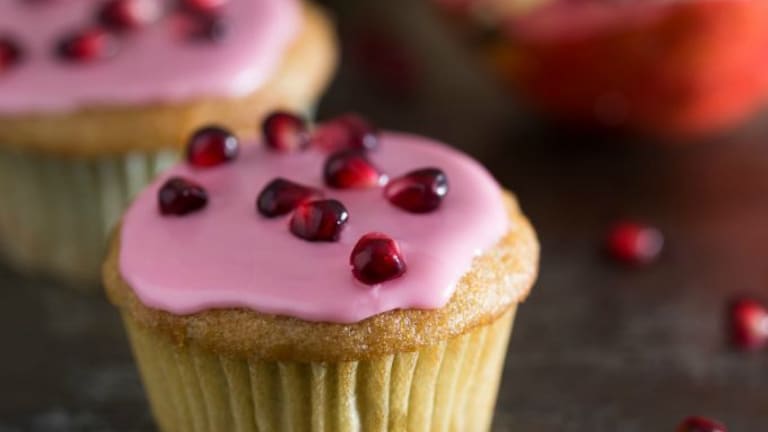 Cookbook Spotlight: Something Sweet
If you have been following guest author Miriam Pascal's blog, Overtime Cook, or even if you are just a baker at heart, then we've got news for you! Miriam's debut cookbook, Something Sweet: Desserts, Baked Goods, and Treats for Every Occasion, is now available, featuring irresistable desserts like Chocolate Chip Peanut Pie, Hot Gooey Caramel Pie, Neapolitan Trifles, Pomegranate Cupcakes, Pumpkin Crumb Cake, Tiramisu Cookies, Fudgy Brownies and more!
Here at Joy of Kosher, we are giving you a free sneak peak of our favorite recipes.  Happy baking...
  "I didn't make this to be a book that you'll look through then forget on your shelf. This is a book that's meant to get a heavy workout on your kitchen counter – with sticky sections and flour-covered pages – and you knowing it's a go-to resource for people when they want some sweetness in their lives." -Miriam Pascal  
Traditional tiramisu is a coffee-flavored dessert, noted for its ladyfingers soaked in espresso. I reinterpreted this fabulous dessert into cakey Tiramisu Cookies, packed with coffee flavor and rolled in coffee-soaked ladyfinger crumbs.   
Pomegranates are beautiful fruits, loaded with health benefits and delicious flavors, so it's a shame they aren't used more in baking! These easy-to-make and unusual Pomegranate Cupcakes have a delicate fruity flavor and pretty pink appearance, thanks to the glaze.   
This recipe for Neapolitan Trifles was created out of necessity. I needed a dessert recipe that looked pretty, traveled well, and could be made ahead and frozen when fully completed. This one fits all of those criteria. It freezes well, can be stored frozen and transported in a sealed jar, looks gorgeous, and tastes great. It was a hit, and surely will be a hit at your parties too!   
Recipes from Something Sweet, by Miriam Pascal, reproduced with permission from the copyright holders, ArtScroll/Mesorah Publications. 
  Want stories like this delivered right to your inbox? Sign up now for our *free* JOY of KOSHER Newsletter.