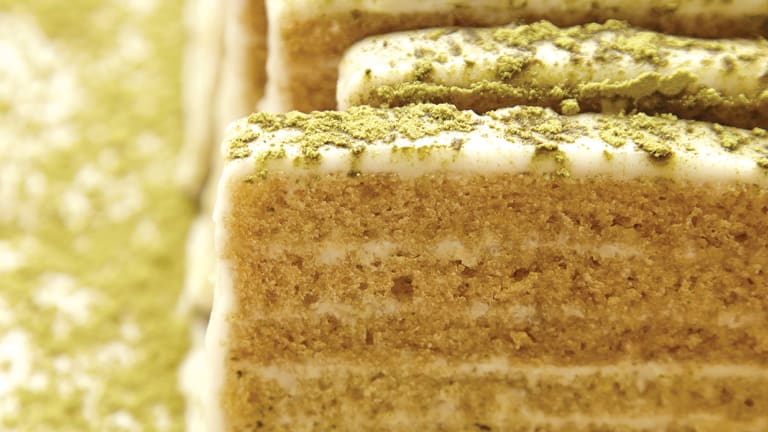 Surprising Ways To Flavor Traditional Jewish Desserts
A "kosher baking revolution" was necessary because while kosher food was getting more and more gourmet, desserts were lagging behind. For too long, kiddushes were still serving the same baked goods we were served when we were small children. Living in Europe in the 1990s showed me that it was possible to have delicious, modern pastries that just happened to be kosher and parve. Inspired by simchas in Europe, I attended pastry school in Paris, and then converted every dairy dessert I learned into a parve version. Although my family is always happy to eat French pastries, I also want my children to appreciate the traditional Jewish desserts of their ancestors. Armed with my French training, I went back to the classics to reinvent them. Along the way I learned that while people like desserts that remind them of their grandmothers, kosher bakers today also want to eat the same desserts that everyone else is eating. The challenge is how to marry the two. The recipes below are my shidduch between old and new. 
Growing up in New York, this Seven Layer Cake was on every Shabbos and holiday table. This is my trendy version of that traditional cake, but made with green tea powder. Make sure you buy green tea powder and not the leaves. This is an easy one-bowl cake with a lemon cream cheese frosting. You are not wedded to the 7 layers; you can always cut fewer slices and the cake remains tasty and impressive.  
MORE: In the Joy of Kosher Kitchen with Paula Shoyer
Rugelach has become as ubiquitous as bagels in America and it seems that they are sold everywhere in different shapes and flavors. While developing new hamantaschen recipes for The Holiday Kosher Baker, I discovered that, sometimes, trying new fillings for an old dough just isn't interesting enough; it is time to play around with the dough itself. In pastry school we baked éclairs and napoleons with chocolate dough, so why not a Chocolate Pistachio Rugelach? The French love the combination of pistachio and chocolate flavors.  
MORE: French Pastry Recipes and More...
APPLE, RASPBERRY, ROSE STRUDEL
Raspberry, Rose Strudel has apples as well as raspberries and rose water, a flavor combination created by a famous French pastry chef. Bake this the day you will serve it and rewarm in a low oven. You can substitute sliced strawberries for the raspberries, if desired.         
MORE: 3 Delicious Desserts Made with Fruit
Recipes originally published in Joy of Kosher with Jamie Geller Magazine Fall 2014 Subscribe Now
  Want stories like this delivered right to your inbox? Sign up now for our *free* JOY of KOSHER Newsletter.