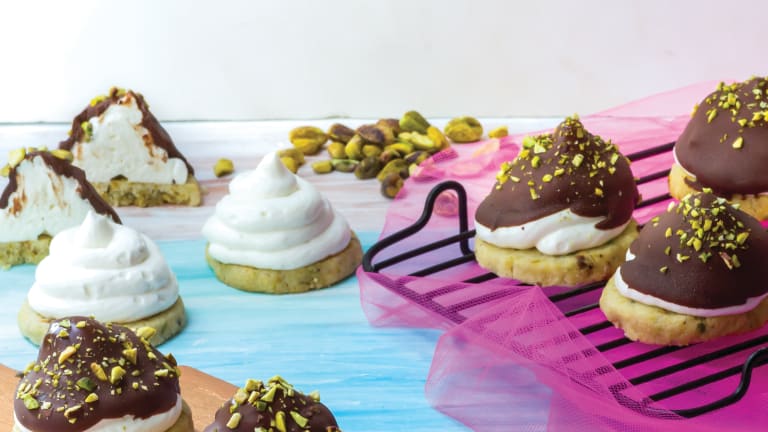 Cookbook Spotlight: Sweet Noshings
Find your Bubbe's best recipes with updated twists in the new cookbook, Sweet Noshings by WhatJewWannaEat.com blogger Amy Kritzer.
This book takes the ever-evolving world of Jewish desserts to the next level. With stories of life as a Jew in Texas, and plenty of kitsch, Amy's modern interpretations of classic recipes bring new light to old favorites and creates a whole new unique cuisine.
Take a peek inside Amy's cookbook with these three recipes and then get your own copy of Sweet Noshings. 
I think I was born to be a Texan. I love big hair, country music, and cowboys (and their boots). This inspired me to put a little spice—and local pecans—into my rugelach. This version uses yeast to make a croissant-rugelach hybrid.  
THE PEANUT BUTTER AND CHOCOLATE BABKA
This rich, yeasted bread is filled, in this case, with pretty much the best flavor combination of all time. It's chocolate and peanut butter, with a touch of sea salt for good measure. The name babka comes from the Yiddish for grandmother, Bubbe. And given that I owe my love affair with Jewish food to my Bubbe, this cake is extra special to me.  
What in the name of Elijah is a krembo, you may be asking. This chocolate-dipped marshmallow cookie magic is seen as a winter alternative to ice cream in Israel. 
Want stories like this delivered right to your inbox? Sign up now for our *free* JOY of KOSHER Newsletter.